College Planning Strategy Session
Step 1: Watch College Planning Webinar
Watch our "Case Studies" webinar walking you through 9 College Admission Factors, Financial Aid Formula, and our "tailored" approach to success in the college admissions process.
Note - If you attended one of my live sessions, you can skip this replay and move to Step 2.
If you are interested in discussing whether you'd be a good fit for our college advising, financial aid consulting, and/or tutoring programs, click the green button, complete the short application and schedule a time to chat with us!
How To "10X" Odds Of Admission To Your Dream College - And Slash College Costs By 30% Or More - Even If You Think Your Family's Income is Above $80K per Year
Each year, our clients get into highly selective schools and other competitive colleges...
...as well as Community Colleges, large public universities to everything in between.
So many parents are led to believe that success in college comes down to a bunch of essays, paperwork, and forms, but the truth is that achieving spectacular, meaningful results requires a comprehensive strategy to present your child to the world in a way that opens the door to opportunities off-limits to most.
Our college coaching services are not "one size fits all," our approach is a "custom-fit for you" based on student's unique traits and achievements.
We help with:
Career and Majors: It's not always easy for a teenager to pick the right major, courses or they keep jumping from one to another every other day.
College Selection: We will put together a strategic, balanced list of colleges - Large, Small, Medium, reputations, ranking, that match your child's background and those your family can afford and other factors.
Cohesive Story: How your child can distinguish himself from tens of thousands of applicants who look the same on paper. It's marketing. This is how we do college advising (advice to optimize chances of getting into your "Dream School" starting as early as 9th grade)
Cost of College: Preparation of FAFSA, CSS Profile, and other financial aid applications prep, advice to improve eligibility for grants and scholarships, and assistance negotiating. Note: We are NOT financial advisors.
We also offer tutoring and test prep classes (ACT & SAT).
Your Investment
Our College Planning, Financial Aid consulting services typically start around $3,500 for 11th/12th graders.
NOTE: I have reached my soft-cap for the class of 2022 and can no longer guarantee a slot for any interested student. This will be the case until at least Oct 1, likely closer to Nov 1.
For students in 11th or 12th grades, I offer a free strategy call to explore if we would be the best fit to work together. For 8 to 10th graders who require a course, activities planning, I can send you a link to schedule a paid one-hour session.
We have helped kids create a "College Game Plan" when they are in 8th or 12th and everyone in between. It could as simple as creating a game plan with a one-off session to Essay Ideation and College Selection and fully comprehensive service to get your kid into their Dream School for 11th and 12th graders.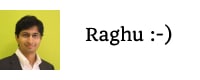 Raghuram Sukumar
Founder, Happy Schools