This Indian Student Talks Education, Projects, Girlfriends and Sex. Parent's Shouldn't Be Reading This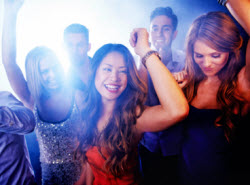 Life ins USA includes all sort of encounters and events.
Some events are so intimate it doesn't go past few ears. But, this student came out to speak his hearts and some personal details that will make some Indian Parents think twice before sending their kid's to America for attending college.
Following experience was shared by ReaderX.
Enter ReaderX.
Hello all. It has been a while since I posted my 3 hour ordeal at the Chennai consulate back in June 2012. The last 18 months of my life are exciting to say the least. Full of life and muddled with personal growth. This is a story that 40 years from now that I will be proud to write a book about. This is the story that will strongly influence who I will be for the rest of my life. This is my story.
Story of my life
The deeper you delve into my grad life the clearer the picture will be, there were never any easy pickings in my life. I will start off with a simple example.
Gulliver had it easy.
The flying gods hate me. I've lost all the color in my face when the cute lady at the 'Jet Airways' counter told me she was not able to find my flight reservation and the travel itinerary I have is just as pointless as the GRE scorecard after the VISA interview.
I was at the airport by 3 for my 4:30 Delhi flight. I called my lardy-dardy albeit lethargic, travel agent who then informed of my new and convoluted travel plans and gave me a new reservation number.
It took 9 hours, 5 cans of caffeine, one whole book, and 3 trips to the restroom to catch my Chennai that night.
It was a grueling and long couple of flights. My domestic flight in the US was delayed by 8 hours and then when I reached my final destination the airways lost my luggage. I always wondered how much the US life shown on the screen is bona-fide. Faith in Hollywood restored.
Let's keep my second travel experience short. I went to India to attend my sister's marriage. My trip lasted for 4 days+ 3 days traveling.
My flight delays counted up to 22 hours. Two flights cancelled and I had to reprint my itinerary three times. The bags which safeguarded my house key (Stupidest thing I did in a while) landed in Texas two days after I reached Atlanta.
I had to make fervent calls to everyone in my phone book to get that 100 mile ride from ATL to my place. I've had 3 voice mails.
Two from my professor saying our presentation next day was cancelled because the funding agency had this legal fallout with the university and now I had to bid adieu for my $1000/month stipend.
The next from my roommate, he sheepishly tells me that he was locked out of the apartment.
There I am with only a back-pack and covered in the unnerving marriage stench, shower-free (3days and ticking) after midnight. I thought I've hit rock bottom. Hell no, Things are only getting started. Oh, by the way this happened in my second semester (Spring 2013).
Money makes many things (Easy)
By the end of February everyone I know was receiving some sort of assistance from the department. I on the other hand lost the RA position and was broke.
I started looking for a new job on campus. Finding a job was not as difficult as getting the job done every week.
I worked as a Student Patrol Officer (Police Department) or as the desi's put it a 'gurkha'.
My workday starts at 9 pm and ends at 5 am. Two days a week I had to do this. And, I got paid $7.25/hr., barely covering my expenses every month.
But, I did learn that the people who do that every day need some serious balls and some really expensive thermal wear.
I also met some amazing cops. Some crazy, stupid (drunk) lover(s). There was danger too; I escaped thunders by a metaphorical whisker.
I had to take shelter in an abandoned building when there was a tornado watch. And of course there is the cold. I witness an amazing chase.
Still, not a rewarding job, messed up my sleep schedule, had to endure sleep paralysis. Missed classes, deadlines and projects. Phew, it was one hell of a ride.
In August I finally decided to look for a more rewarding job. Well apparently there is none. It was one of those moments you realize the value of knowledge and education.
I found a new job in the dining services. I made pizzas every Saturday and Sunday. Oh boy, working 10 hour shifts are hard. And the most depressing thing is that, now pizzas and cheese makes me sick to my stomach.
Again, I met some amazing hard working people. My trainer/sous-chef is a 50 year old lady who is divorced with two divorced daughters and 4 grandchildren and is a really spiritual (read: Catholic) person.
She is not rich by any means. She makes a couple of dollars more than me every hour and works 40 hours a week. And my colleagues are 20 somethings who are already married with 4 kids each.
I still remember the first question they asked me when they learned that I am 22, "How many kids do you have?"
They are hardworking and loving people. They may be poor, but they are so positive and full of life. I even had the thanksgiving dinner with them.
Girls, girls, girls and boys
Well, everyone one of us watched FRIENDS and we all keep an out for Chandlers we can be friends with. That is exactly what I did.
After the first two months in US, I made a good friend. Alas, Gods must be crazy. He called me to his place at 2 am one day to talk about that sounded something important and asked me if I might be interested in a little Borkeback mountain. This story is definitely going into my autobiography.
I had a long chat with him about how I am not homophobic. It is easy to offend people, I had to take care I did not do that.
We had a difficult exchange and I assured that nothing changes and I am still fine with him being a friend. He was fine then. But, I've learnt that in hindsight every difficult conversation can have a million points that can be made more articulate and friendly.
So, I guess he was too shy to hang out with me again. We never hung out again.
Then there are the girls. Not so easy, concentrating on your work when you have these gorgeous ladies who would do just about anything on a Friday night.
My first girlfriend is an amazing and beautiful girl. The first week was great but then I realized, "man she is dumb". This might be shallow of me. But, she can be culturally insensitive (not that I care), have strong (& ill-informed) political views (welcome to the south) and not exactly comfortable with holding a conversation (she watches Bill 'O Riley with a passion). I broke up with her after two months. I know what I want now and my current girlfriend is a lot smarter than she is beautiful (she doesn't care what I think).
Academics:
I saved the best for my grand finale. My first semester was a breeze, I scored a 4.0 and found an RA position and everything is going great.
It all started on that fateful February night when I returned back. I lost my assistantship and had to pay 75% of the tuition.
I had 3 courses and the night job. So, 9 classes and a lab hour spread throughout the week.
It was extremely difficult managing my time.
One particular course, I found really difficult to follow. The instructor's accent did not help. I scored 21 points on my mid-term and missed a class almost every week.
I was such a bad student. And the professor picked up on that and he strongly believed I don't belong in a grad school.
I once skyped him when he was out-of station to ask a few questions about the final project. He never returned my calls.
Later, I found out he talked with all the 24 other students. It was gut-wrenching. My project partner was so ambitious and is so keen on scoring an A, he is not open to my ideas, and he doesn't want to go out of the conventional text book.
I obliged (I was a bad team player; never do something you don't completely believe in). We need to build a cooling device under $10 with no active power usage.
I don't know why but my partner is never really interested in getting my assistance in anything. He actually built the whole thing in one night without even informing me. The next day, there was no going back and so I played along.
Our device reduced the temperature by 32 degrees in 10 minutes. I was actually surprised, so was my professor, that I actually submitted the project.
The rest of the class did amazingly well. We took the last position of 12 teams.
My partner was devastated; I couldn't care less about the project. The only thing I cared about was, not scoring a 'C'. That evening I got an email saying I will be receiving a 'C' (the only one in the class) and my partner 'B'.
My partner was not at all happy and he insinuated that it was my fault, because I did not work enough.
I went to the only friendly professor (who is also a bit guilty about losing my funding) I know and asked his permission to use his lab. We spent $8.75 on our project already. So, I had to work with $1.75. I bought some wax with the same.
I went through the trash in my department building and got some Al cans (5 different sizes) applied wax over the cans modified the design. I pulled an all-nighter and by 12 pm the next my trashy device is ready. 5 pm is the deadline to post the grades.
I went to his office and had a really long interesting argument. He is so angry at me, he felt insulted and frankly yelled at me and one point said "Do I have come to your house and see if you are doing the work every day?" He is not amused by any means.
Then I told him in a stern voice what I was thinking. I told him, I am not as useless as he thinks and I don't care about my grade, for all I know you can fail me if you want to, but please give my partner an A. He worked alone, he worked hard. He gave me a B and my partner an A.
I know I made a lot of mistakes, I lied, I manipulated. But, I did get what I wanted in the end. I guess I watched a whole lot of House M.D.
At this point I still don't have an advisor, no funding and am looking at a hard, hot summer. Next post I will let you in on the time how I became a PhD candidate.
Over To you
What do you think about this Story?
If you are a Parent, what do you think after reading this experience?
Want to share your intimate and personal story? It's Easy to submit your events, experience and story. Just Go here and submit your Story.