This 22 Year Old Came to Harvard Totally Unprepared. But She's Extremely Proud.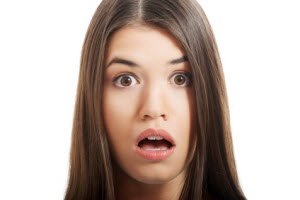 I am a 22-year-old girl who came to Boston and the U.S. a month ago. I am here for a Research Internship at Harvard Med School, Harvard MIT HST.
Let me tell you guys something – I grew up living with my parents who were so protective, they did not even let me stay in the hostel for my undergrad. You can imagine how Indian parents are towards children, especially when it comes to their daughters. But I was strong enough to decide to come overseas and judging whether I am really capable of achieving what I dreamed to be.
That said, the journey from India to Boston was far from pleasant. I have airsickness, car sickness and every possible kind of sickness u can imagine. I kept throwing up throughout the journey. In fact, I was so tired and haggard that at London's Heathrow Airport that I wasn't able to get up and board my plane to Boston.
It's only a six hour flight from London to Boston and during this ordeal, I even considered returning to India.
That was the first time I felt like an orphan. I had absolutely no clue about anything. I was not emotionally or psychologically prepared for this at all.
I really thought I was going to have a great time traveling. You can imagine how stupid I must have felt, being so unprepared. I had been so busy with college stuff, research papers and their getting published up until the last minute, that I didn't realize that my life was going to take a diversion and that I was really going to see my life in a totally different dimension.
When I finally did board the flight, I was helped by the air hostess through the entire journey from London to Boston. In fact, I was unable to get up from my seat and walk till the wash room which was a nightmare given my airsickness. I am just trying to paint a picture of the reality which is so different from what most of us dream about.
And although it sounds like it, this was not my trip abroad. I had already been to the U.S. twice before but this was the first time I was headed there for further education.
After taking some medicine, I was finally woken up when the plane landed in Boston. My immediate cousin and his fiance came to pick me up. They are both post-docs in MIT and Harvard Med school respectively. I had never seen this cousin of mine before and there is a considerable age gap of 10 years between us.
Feeling Weird
I felt weird staying with them for the first two days but they were so accommodating. I had never known that people other than my parents, could also be this accommodating.
A decent rapport developed between us during the first couple of days.
We got to hang out together before they dropped me off at the hostel.
This is when I realized how stupid and pathetic I was. I knew practically nothing.
I didn't even know how to cross the roads and was surprised by how strict the rules here are.
I didn't know how to use the public transit system because we don't really use maps in India to go everywhere.
We don't really get a practical, holistic view of everything back in India.
People and Communication
I had a very bad experience with the people that I stayed with, due to lack of proper communication and misunderstandings.
I slowly started learning the proper etiquette like – when one should actually express one's opinion and when one should just listen.
I learned about what you should say and what you totally shouldn't, where you should expect justice and where you shouldn't, when you should prove yourself and when you should ignore, who should matter and who shouldn't.
[div class="content-box-blue"]Life in the U.S. or anywhere overseas is not what we dreamed about. It is not a rosy picture. It is extremely hard. Tweet This Message [end-div]
We don't have parents here to tell us if we are right or wrong. We are totally responsible for our actions. People around us are not our parents to treat us like royalty.
Back with our parents at home, we get Samsung Galaxy phones and iPhones before we even ask for them. But here, we must actually think twice before even getting burger for ourselves for lunch.
We have to save every penny for our studies here. And even though all this may sound silly, the real situation is far from silly; It's complicated.
We dream about the U.S. but when we wake up, it remains a dream. But when you are actually in the U.S., you never really dream, you get into a mode of action.
You actually witness a new form of yourself. You get stronger, mature and experienced. You become a fighter against all odds.
That is the point at which you start feeling proud of yourself and find a sense of peace even in this chaos that you would have never had back in India under your parents' roof. Why? Because they fought your battles. Here you are on your own, you fight for yourself.
Instead of being a member of the audience, you are now up on stage performing. You start building new beautiful relationships.
Strangers, friends and acquaintances become your family. Remember the cousin I mentioned before?
Now I crave to spend at least a minute with him and his fiance. I wish I had an elder brother like him.
It has now been a little over a month since I embarked on this difficult yet real journey and I cry practically everyday.
I'm teary-eyed even now while writing this and that's strange because I despise crying and think that crying is for losers. I never cried even when I met with an accident back in India or even when my best buddy, my grandfather died.
But I cry for no apparent reason with every passing day here. I feel exhausted.
But you know what? I am extremely proud of myself. I am in Harvard. I am working on a project that others would be ecstatic to get their hands on. I face all odds, all kinds of people and all kinds of circumstances.
[div class="content-box-yellow"]I am extremely proud of myself. I am in Harvard. I'm turning into young woman capable of handing herself. . Tweet This Message [end-div]
I have still not stopped crying. I was immature, unprepared and inexperienced (I still am) despite being reasonably intelligent. But along the way, I am turning over a whole new leaf by turning into a young woman capable of handing herself among the crème de la crème of the global population.
And this, is going to last. So even though a lot of us actually lose so many things in the process of trying to win, it's important to remember that ultimately, we do win.
We transform out identity and as I see it, isn't that our priority? This new, successful version of ourselves is our gift to our parents for all that they have done for us.