IELTS or TOEFL for USA? My Pick – IELTS
Even though most of them go for TOEFL for proof of English Proficiency, IELTS is also now increasingly accepted. I had to decide IELTS or TOEFL for USA.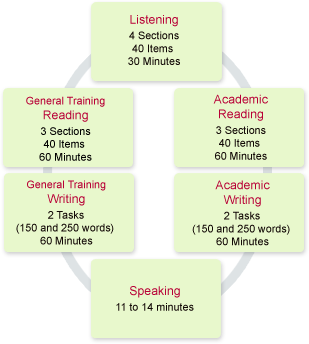 IELTS or TOEFL for USA
I decided to take IELTS for USA for following reasons.
I know a lot of people whose scores got cancelled even though they didn't involve in any malpractice just because someone in that TOEFL test center cheated.
All TOEFL slots in prometric was full up to December
Its bit difficult for me to speak to a computer ….Isn't it a bit awkward..?!?
Hyderabad is known for TOEFL fraud …No offense guys, I am a proud Hyderabadi, but we have to accept the truth that Hyderabad is known for TOEFL and documents fraud.
For Higher education we need to take the academic IELTS exam. IELTS General is for immigration purposes (like Canada, Australia, etc).
IELTS Academic Test
IELTS Academic test includes following sections
Reading
Listening
Writing
Speaking
IELTS – Reading
This is probably the easiest section for guys who prepared sedulously for GRE or the toughest if you didn't take GRE Verbal part seriously.
You have to read 3 long sections, each with multiple paragraphs, and answer 40 questions (13 to 14 per section). You have to finish this section in just one hour. The passages will be progressing in difficulty.
IELTS – Listening
This takes for 30 minutes, 20 minutes for listening the tape and answering the questions and other 10 minutes is for transferring your answers to answer sheet.
It has four sections and you have to answer 40 questions. You need to answer all questions as you listen since the tape is not paused any time.
IELTS – Writing
It consists of two parts, writing a report and essay. the total time period is for 1 hour, 20 minutes for report and 40 minutes for writing essay.
IELTS – Speaking
This takes up to 15 minutes and it has three parts: personal interview, 2 min speech and discussion on it.
Speaking exam will be held on a different day, while all listening, reading and writing will be held on same day.
I know you can find all the above info in Google, but I wanted to put all about IELTS in one place so couldn't resist to write it.