H1B Visa and Minimum Salary of $130,000 – The Real Math
$130,000 minimum salary for H1B Visa Applications?
Let's take a deep dive and look at the real numbers by using TCS as an Example.
Title: Computer Systems Analyst
Location: Tampa, Florida
Employer: Tata Consultancy Services
When applying for H1B visa, LCA is required.
LCA stands for Labor Condition Application.
Employer is required to get a certified LCA before applying for H1B Visa. How did we arrive at $130,000 Minimum Salary for H1B Visa?
TCS has applied for H1B Visa for on of it's employee to work in Florida (I think the client is Citibank).
Looks like they are paying the employee at Level 2 for Computer Systems Analyst Position. The difference in Salary between Level 1 and Level 4 is ove $48,000
Step 1: Find Prevailing Wage
Find Prevailing Wage for Computer Systems Analyst for Tampa Area.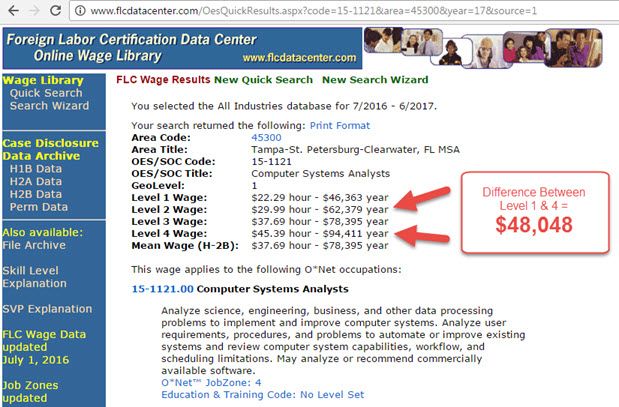 Step 2: Find the Wages Paid by TCS
Find how much wage TCS is playing for Computer Systems Analyst in Tampa area.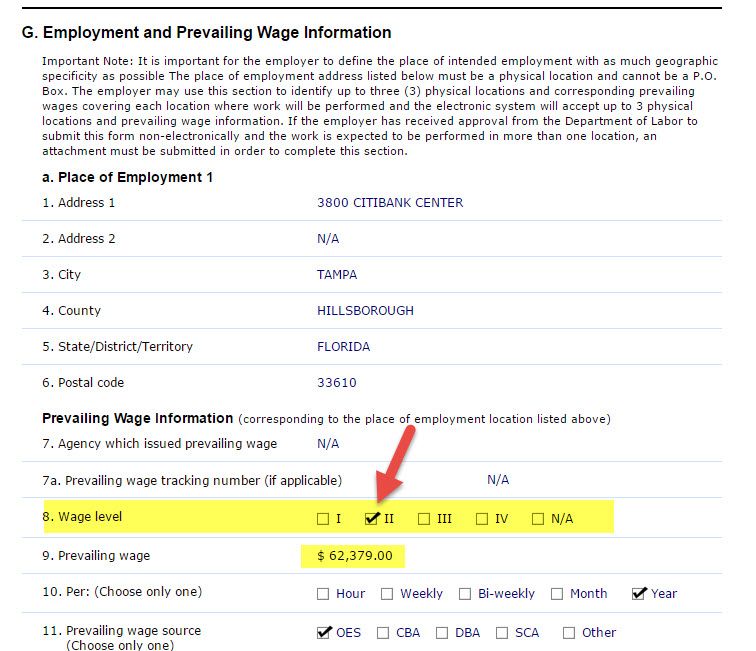 Now, how does $130,000 number come about? Why media is reporting, minimum $130,000 is required.
Let's look at the same Computer Systems Analyst position for San Jose (Silicon Valley).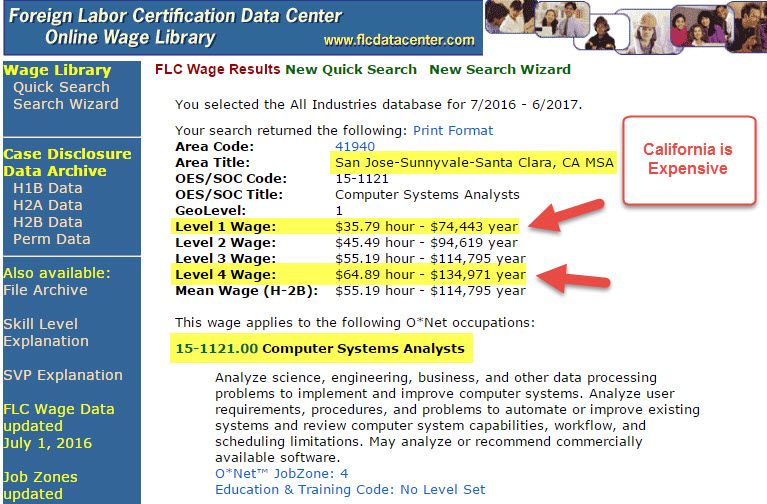 Level 4 Wage is $134,971.
As per the H1B Visa bills that has preference system that may look like this:
Advanced Degree in STEM from a US university
Companies who offer a Level 4 wage for that H-1B worker
Advanced Degree degree in any other major from a US university
Companies who offer a Level 3 wage for that H-1B worker
Bachelor's degree in STEM from a US university
Bachelor's degree in any other major from a US university
Etc..
As you can see the 2nd criteria shows Level 4 Wage.
So, if an Indian Outsourcing company has to apply for H1B Visa for an employee located in India, they would have to pay Level 4 wage to get H1B visa.
This is developing story. Stay tuned for updates.
Note: This is a proposed bill, not yet implemented. No further details are Ava at this time.
Question – How much do you think TCS would pay for someone for the same role in California – San Jose Area?