10 Options When OPT is Expiring, H1B Visa Not Selected in the Lottery. #1 is Most Realistic.
Is your OPT expiring soon and your H1B visa application is not selected in H-1B Visa Lottery?
Is it Game over for you ? Maybe Not. In this article we look at 10 options options after opt expires before next H1B Visa season.
[alert type="warning"]Want to Stay and Work in USA after OPT Expires? Check out H1B Visa Plan B Video Course to learn your options. [/alert]
Let look at a student who will fall into following category
College Degree : Advanced Degree from U.S. University (Masters, PhD, MBA, etc)
OPT : OPT is Expiring before next H1B Visa season in April 1, 2015
H1B Visa FY 2015 : Not selected in the H1B Visa Lottery.
Following comment from a reader sums up the above situation.
May be we should have same topic published where all Advanced Degree people can discuss what's next and options. As I'm not seeing much information on what to do if "OPT is expiring soon and not selected in H1B visa lottery.
I understand the confusion, frustration that each and every applicant who is not selected in the lottery or still waiting to hear the results is going through.
Especially, following comment highlights the issue at large
So, let's look at options ( Plan B) when OPT is expiring and H1B visa is not selected in the lottery for Advanced degree holders who went to school in USA.
Options after OPT expires
You can find 10 possible options listed below. There can be several other creative options. If you have alternative options, post them in the comments.
1. Get Cap Exempt H-1B Work Visa from Non-Profit or Academia.Research Based companies like University
Find a job that qualifies for cap-exampt H1B Visa. Watch the video in H1B Cap Exempt Employers : How to Get H1B Visa After Quota is Full
2. Study PhD (OPT is available after PhD degree)
via Flickr
3. Have an idea? Start a company, get funding and get H-1B Visa
via Flickr
By the way Lean Start-up by Eric Reis is Awesome.
3. Second Masters Degree (unfortunately OPT is not available after second MS degree)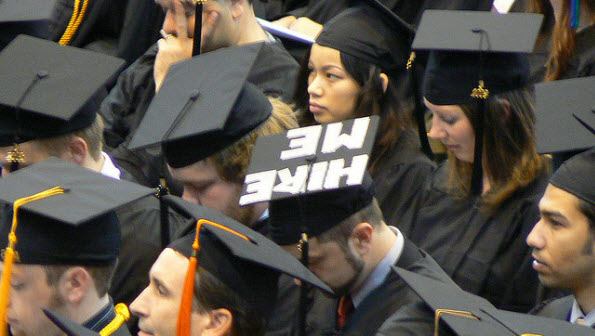 Via
Flickr
4. How about MBA? (Again OPT is not available for second Masters degree)
Via
Flickr
5. Study in another country (like Canada)
6. Find a job in another country (Canada, Australia, Ireland, etc)
Via
Wikipedia
7. Marriage : Marry H1B Visa holder (will get you dependent H4 visa)
Via
Flickr
8. Marriage : Marry an American Citizen or Permanent Resident

via
Flickr
9. Enroll in programs (not MS, MBA or PhD) to get I-20 to maintain your legal visa status
Via
Flickr
10. About about converting to J-1 visa in a university?
via
Flickr
So, that's 10 possible alternative options ( Plan B) for students in F1 Visa when expiring OPT and H1B visa is not selected in the lottery.
Let me know if you have additional questions about any of the above options. As you can see, none of the options is quite easy and straight forward. But, you are unique and your situation will be unique. I look forward to interact with you in the comments section.
[alert type="warning"]10 Options for F1 Visa students when OPT is Expiring #H1B Not selected in Lottery or Filed. Tweet This.[/alert]