How Not to Look Stupid When Communicating via Email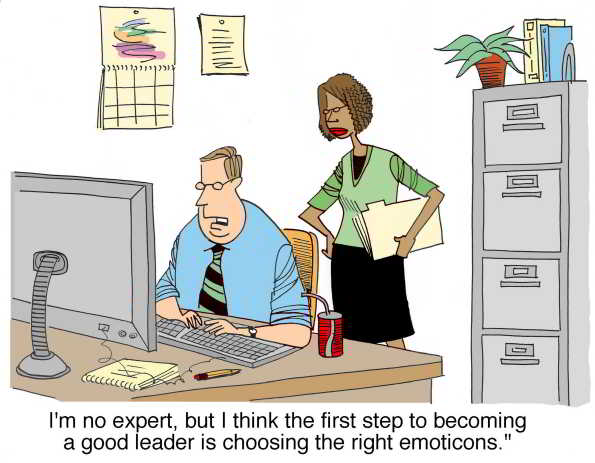 Last week, I realized a far more important problem that's common and prevalent among prospective international students from India applying to study abroad.
What problem is that? Lack of skills to communicate effectively via an email.
This is not the first time I'm highlighting this issue here in the blog – Read this New Graduates from India lack these 5 skills
So, I started the process to cleanup the email list. Remove inactive users. Why pay for users who are not opening the email for a long time?
Students who signed-up for the newsletter say in 2009 may not still be looking to study or working abroad after a few years. And as time goes on, people's priorities change.
I was trying to find those inactive subscribers within Happy Schools Blog's Newsletter. That's when I realized the magnitude of the problem with lack of skills to communicate via email.
Maintaining an email list of really expensive. So, I started a series of emails to reengage inactive subscribers and see if they are still interested to read the emails.
My goal with this re-engagement campaign was to separate inactive users from active users.
There are some users who are on the email list and quite possibly haven't read even a single email in the last few years. I think you would agree that I would rather have a list of 100 active readers than 1000 inactive readers.
But, the first challenge is to make them open the email. If they don't open any emails, they will be moved to the inactive list automatically. I can then delete those who were moved to an inactive list.
There are a series of re-engagement emails designed to make many people intrigued enough to open emails.
Boy-o-Boy, was I right.
After the re-engagement emails started going out, I began to realize the lack of email communication skills and ethics in general, among readers who have signed up for the list.
The way I use email for business, personal and professional reasons have evolved and matured since being a student when I was applying to universities in U.S.A till date.
Back then, I never had a reason to communicate with anyone via email before I started applying to U.S. Universities.
Developing Communication Skills
In my first year of Engineering, I had an English course for namesake, which had absolutely zero value. Plus, colleges are not in the business of teaching useful life, survival skills that I can use it today in my day to day life (Touch Typing, Swimming, Fixing Plumbing, Wood Work, How to Talk, How to be persuasive, How to convince someone of my ideas, etc.)
They will teach you how to write a program in C, but not the ABC's to writing an email, or how you can communicate via online channels. Here's some of the emails I received in response to the emails I have sent to re-engage the readers.
Example 1: The Good Email
Above email is an example of the well written email. Wouldn't you agree? This person has taken some time to write and to respond to me, and I appreciate that. Well, I can't say much about the following email.
What more I can say about this email?
Don't you think, there are better ways to express the anger?
If I was of no help to you in 2012, why stay in the email list for few more years!
I clearly gave an option to unsubscribe. Yet!
Every email that was sent out from Happy Schools will have an unsubscribe link attached to it. It takes less than a second to get yourself unsubscribed.
Email Communication is an Art
Remember this: At this social age, people judge you based on how you represent yourself in the emails, and on your blog, LinkedIn Profile, Facebook wall page and Tweets.
[alert type="info"] In this social age, people judge you based on how you represent yourself via emails, tweets, Facebook other social media shares. Click here to Tweet This. [/alert]
Are you following Sony's email hacking news?
Here's an important line I read from an interview "I Don't Want To Be Defined By These Emails After A 30-Year Career" (Amy Pascal on Leaked Emails from Sony).
All it takes is one poor email and your career could be ruined. So, how do you develop those skills, that we use every day?
You have to spend some time to learn how to communicate via email.
Time, money and effort you put in today to improve your emails writing and communication skills will come in handy when you communicate via email for professional reasons.
I just couldn't believe how naive and unintelligent some people can be when it comes to communication via email. I listed only two emails (one at the bottom of this post) for reference, but there are so many other examples of bad, poor and/or totally unacceptable emails.
Colleges can give you the education that will get you a campus placement, but trust me, if you want to experience exponential growth in your career, you'll need to learn how to communicate – online and offline.
I make mistakes with my writing, emails and chat, but typos are a lot different from the choice of words you would use for communication.
In this world surrounded by the platform, we call social media, you leave traces that can be very difficult to erase. So, be careful on what choice of words you use to when you speak publicly.
Unless you make a commitment to realize the importance of communication skills, the progress in your career will be limited immensely.
I have sent several million emails over the years that I can categorize the subscribers into four categories.
I think I'm good with emails and I'm still improving my skills
I lack email communication skills, I'm aware of that and I'm working to improve
I lack email communication skills, I'm aware of that and I'm not interested to improve
Email Communication skills? What the heck is that?
Do you know which category you belong to?
How to Be an Effective Communicator via Email?
Now, I have made my case for improving your email skills and I would like to give you some resources that you can tap into right away.
Spending just 60 minutes of your time to learn how to write an effective email can make a huge impact in your career and life.
Why 60 minutes?
There are a couple of books I have listed below that will take less than 60 minutes read and implement.
After you read the resources, try this simple exercise. Open your sent items folder to apply the rules you learned.
You can use that as the base platform to improve your email communication skills. And, make sure you don't repeat the same mistakes again when you write an email or send a message in What's App or Facebook or Tweets.
Guess what?
I finished writing the first draft of this blog post and went to my inbox to check the new email updates. This is what I saw.
And this person wants to Study in America. No wonder universities have their minimum TOEFL, IELTS requirements.
What are you waiting for? Get started with improving your email skills.