3 Reasons Why You Should Leave India for Other Countries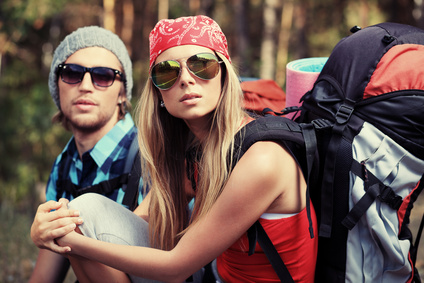 Guest Post by Prithvinarayan.
Before I get down to writing the final article, I would like to say two things
To HSB-Thanks for posting the previous articles. I would also totally understand if you decide not to post this final article, given all the heat the previous article has generated. But, I feel I still have something left to say with this final article and I hope you post it if you feel it is relevant to your blog.
To readers-The previous article had attracted a lot of discussion(some digressing from the topic at hand) and a lot of harsh comments from people who didn't like it. To them I'd like to say, I am not trying to demotivate anyone or to change anyone's mind.
My effort is to show the the other side of America, the harder side, the one which is seldom discussed or people are too scared to discuss. Time and again people have put India in a poorer light as compared to America and I want to do my bit in providing a balanced view.
Also, some took offense at my language, so this time I will keep that in mind and mellow down my approach and keep it more euphemistic.
Alright, so this final article will discuss 3 main reasons why you guys are leaving India for the US(or other countries) and why these reasons are myths for the most part and dont hold water in todays globalized world. I have seen these reasons in most comments and discussions and I want to address them explicitly. Summarized they are-
In India the only jobs that engineers graduating from any branch get, are in the IT industry.
Salaries in the US are a lot higher and a person can earn much more money in a lot less time than he/she can in India.
India is not a developed country and because of reservations, non-encouraging business atmosphere and society, nobody who is talented, skilled and passionate can fully really realize their potential.
So, these are the reasons why most Indian students are opting for going abroad these days.
Like I said before, these things did apply to India say in the 80's or the 90s when there was only the public sector, but things in India today have changed. I know many of you will passionately and vehemently disagree, but give me an opportunity to dwell into each of these one by one in more detail.
IT Industry and India
Firstly, this whole thing about India story being only about IT is wrong. Core engineering industry does exist in India.
Do you know that in Bangalore(so called IT hub) there are tons of semiconductor(VLSI) companies?
Along with San Jose and South East Asia, Bangalore also is a global semiconductor hub, and all global players including TI, Intel have IC design work done by engineers here?
I chose this industry as an example because I am an Electronics engineer, who is a part of this industry.
I got into this industry and I do core semiconductor work without getting a MS from US or for that matter anywhere abroad or India.
In-fact I have no masters degree but I did a dedicated IC design course in Bangalore.
I DO NOT do IT work or for that matter any kind of outsourced work. And I am no exception.
There are many people like me who work in core companies all over India and I can vouch for the fact that a majority of them don't have fancy MS degrees from universities abroad.
This perception about India being just about IT or BPOs is a perception spread by mainstream media and certain American sitcoms, TV shows and movies .
There are core opportunities in India too. Of course, the number of openings in core is not as much as IT, but so is the case in America.
Its a globalized world. Which means that if some rule about some industry applies in America so does it in India.
Core jobs are always niche and finding a core job is harder all over the world as compared to finding an IT services job.
Salary in India
Next about salaries in India. India and America are economically disparate nations.
So when a currency conversion rate is as high as 50 rupees to a dollar, you cant just multiply the salary people get in the US by 50 and compare them to Indian salaries and tell that the American guy or his standard of living is far better.
Its not that simple.
If a guy makes $5000 which is Rs.2,50,000, a month, even his expenses will be in the tune of lakhs.
Tax rates, cost of living, apartment rents, insurance premiums are all insanely high in the US as compared to India.
Simply put, the real buying power might of the US dollar is seen when it is spent in countries which have much lesser currency values than the US dollar(Like India).
So, I agree a person is far richer if he/she earns in dollars and spends in rupees. But if they earn in dollars and spend in dollars?
Well, not so much.
Talents vs Culture
Lastly, about the unending bashing India gets (ironically by Indians) about it not being developed as much as the US and the Indian business environment not being encouraging for a start up.
First of all when we say that India is not as rich as the US, implicitly, we are comparing the Indian and the US GOVERMENTS, not the people.
We are talking about the limitations of the Indian PUBLIC sector as compared to the American one.
Yes, the Indian government and its public sector suck big time.
In the 64 years of Indian independence, the Indian government has done absolutely nothing for India or its people.
If anything, it indeed has impeded development by sticking to a useless reservation system, which has led to a loss of talented Indians to other countries(Read US).
But, if on a global scale India has some sort of standing today, its because of the private sector.
Yes, the private sector even today consists mainly of IT service companies and foreign MNC's, but it is in our hand, this generations hand, to set up Indian PRODUCT companies.
How many people in this forum who complain about India not having any start ups or quote Mark Zuckerberg as an example, have the chops to stay in India, not runaway to America and start their own companies?
You can if you have the will.
If any, this is the best time to improve India's private sector.
Don' depend on the Indian government, it will suck for eternity. But you don't need the government to start your own companies.
How many companies in the silicon valley in America depended on the American government to help them?
They had the passion and the zeal to think original and indigenous and they set up the silicon valley.
Do draw an American parallel, do you think the American government or its social environment helped Steve Jobs to set up Apple in the 70s?
Banks refused him loans because they didn't know what a computer was!
If a bunch of Americans could overcome their government's or their societies inflexibility, to set up the silicon valley, Indians can too.
Basically, the opposition to new ideas and new thinking is there everywhere. Not only in India.
Previous generations of our country decided to either whine about it or move to the US. We can do the same or be different.
*****
Do you agree to 3 reason listed by Prithvinarayan to why people travel to other countries from India?
I don't agree to the Salary in India being Comparable to Salary in USA.
Trust me man, I'm earning in US Dollars and I know how much my friends and classmates from BE earn in India.
Amount of money that I save after expenses is not something they will be able to save with Indian Salary.
Next – 3 Options After Masters in USA – Job, Studies or Pack Your Bags