About Changing Address in Indian Passport in India and USA
Following was posted as a comment Posted by Chinmoy
I agree with Pranav.Situation w.r.t passport is gloomy here in India. HSB and others would be amongst the few lucky ones.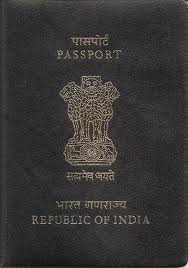 There are lots of backlog cases at regional passport offices.Even getting an appointment set at the rpo and waiting in the serpentine queues will be a daunting task.
As far as I know they don't take fresh and reissue cases of passport anymore(to override the power of touts and agents).
This is being handled by the passport seva kendra at present. Initially there were lots of problems but now things have gone a bit better.
With the right documents the data capture session goes well.
They have made it mandatory to reissue the passport even if there is a minor correction required in the passport.
Once the data capture session is over they provide a statement like "police verification has been initiated.
A request has been sent to commissioner office…" for normal process of passport application.One must even remember to submit the correct police station that comes under their residential district else it would further aggravate the already existing problem.
The only advantage of PSK is that you get the first hand opportunity to fill all your important details on the online form hence dropping the rate of data error to 1% ( unless one has filled it carelessly).
Another advantage is that they allocate a file in the computer system with all your details so a future renewal/reissue of the passport might become hassle free.
Now the worst part begins.There is zero coordination between the PSK and police dept.
Even if the request for verification is sent it can stagnate and rot in the system.The police dept can even see your notification and may not even acknowledge it and there is no definite time period for responding.Thus the request may even lie in the system dormant for ages.
The burst time cycle for tatkal passport issue is 7-10 days.But even for these cases the waiting time for passport goes upto 60-90 days.Even under the desk operations would go faster in a normal process than a tatkal one(plus police verification will be required after the passport is issued)
I wouldn't recommend anyone to change their address if the passport is valid for more than a year(unless there is a missing surname/correction in name).
It can even jeopardize ones plan for higher education abroad / plans for going onsite.
Situation can improve 5 years from now but progress is still the same now as it would have been 10 years ago.
I really appreciate the fact that US doesn't bother about the difference between the address in passport and mailing address.Big relief for all of us.
HSB/Readers,
Would definitely like to know if anyone has experience of changing their address/renewal of passport in Indian embassy in the US.
It would really help in making an analogy and also will help in deciding where,when and how to get the address changed.