F1 Visa Approved in Canada Without GRE Score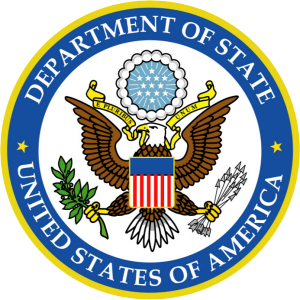 Sometimes students take a different route to study in the USA.
This students went from India to Canada and then to the USA to study Masters Degree.
Bachelors Degree in India
Diploma in Canada (quit half way)
Masters Degree in California.
Here is the twist with this student's profile.
There is no GRE Score.
F1 Visa Interview in Canada
I did my bachelors back in India. As my academic profile is too weak.
I decided to go to Canada instead of going to the USA, But my choice is to do masters in the USA once I complete my Diploma in Canada.
I went to Canada to do my diploma course where it is similar to Bachelors degree.
After completing the first semester in Canada, I thought this was not my correct choice and I thought of applying to study in the USA from Canada. This is how my visa interview held.
VO: Good morning

Me: Good morning madam

VO: So, you are moving to California to complete your Diploma?

Me: No madam. I'm going to do my Masters. I already completed my under graduation where this diploma is also at under graduation level and I felt, this is not the right chocie of program for me.

VO: Do you have the transcripts of your bachelors?

Me: Yes, madam and handovered my certificate and looked at it for 10 seconds.

VO: Ok, your F1 Visa is approved and you will receive yourr passport in a week.

Me: Thank you madam. Have a nice day.

VO: You Too.
As I told you, my academic profile is not strong.
I have not taken the GRE Test.
My Bachelor's Percentage of s 56.7 and 35 backlogs.
My visa got approved.
I think I was able to get the F1 Visa because I made an effort to study in Canada. And I realized that this was not the right choice.
Even though the Visa officer looked at my Transcripts from Bachelors Degree that had backlogs, I believe that my efforts to come to Canada ended up helping me get the F1 Visa to study in the USA.
I'm not sure if I would have got F1 Visa if had directly applied for Masters degree and attended the visa interview from India.
---
If you have backlogs and if you try this route, would you be able to get F1 Visa?
There is a pretty good chance.
Effort Counts!
You would often hear Visa Officers while rejecting the visa, would ask students to make considerable changes to the profile.
Getting a degree from another country counts as a considerable change.
This F1 Visa interview in Canada is a prime example of a low profile, backlogs ended up in the USA.