Our H1B and H4 Visa Interview Experience In Delhi ( VO Spoke Hindi )
Following H1B and H4 Visa Interview Experience was shared by DA.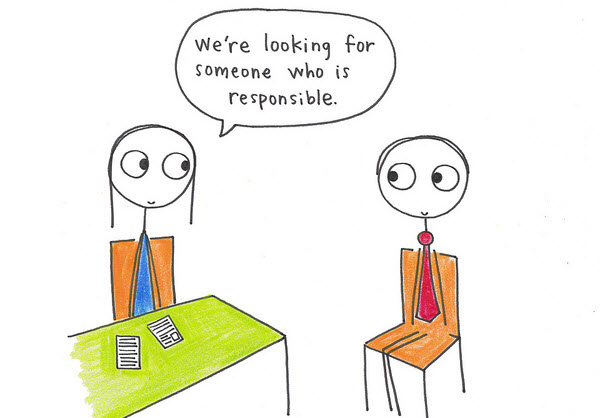 Image by Flickr User
I am going to share my H1B and H4 visa stamping experience with you all. My wife, young child and I attended H1B and H4 interview together.
Before I start the experience at consulate let me tell you one important issue which gave an headache to me and my attorney for a week.
Actually my attorney had received the I-797B and all other documents and based on that I had applied for the interview.
I took a date for after 10 days. Meanwhile, my receipt status went back to 'Initial Review' due to some undelivered document.
We were unsure of what is remaining. My attorney had no idea about the status going back to initial review ( I told her about it.
You should always keep checking the status because attorney doesn't keep track of every applicant. So, always be active for your petition).
She spoke to USCIS and didn't get any satisfactory answer.
I, then, called to ustraveldocs.com and a lady told me that since I have the I-797 form I can appear in the interview.
My attorney was also confused if I should reschedule or appear. Well, I decided to go to the interview.
H1B and H4 Visa Interview : US embassy, Delhi
Our H1B and H4 Visa interview was at US Embassy, Delhi.
Parking is a problem there. So, I parked my car nearby in a parking lot (around 300-500 meter away from the Embassy).
There are lots of auto wallas available there and rate for different embassies are fixed.
For US embassy it was 30 Rs. for whole auto.
My wife, my son and I sat in the auto and in 4-5 min we were at Embassy.
There was a queue of around 20-30 people already. Since we had a small child with us so we were exempted from the queue.
We deposited our mobile, purse, remote car key. They don't let you carry anything other than document files (no bags are allowed).
After security check there was one guy who was checking the document.
The queue there was like 4-5 people. Then they were making you sit in rows.
There were around 7 queues with 15-20 people in each queue. Since we were with a small kid we were exempted from those queue also and we directly entered the main interview area.
There we had 2 queues with around 15 people in each. That was to check the finger prints and match up with the one we submitted in OFC previous day. That was around 5 min in total.
Then it was the main queue for the interview. There were 18 counters of the consulars.
Only 2 out of those we found bit dangerous and rest of them looked very cool. Atleast 7-8 consular were indian and were taking up the interview in Hindi as well.
We were given a lady consular who just took the interview of the person ahead of me.
That person was probably an Indian Sheikh who didn't know English very well, so the lady conducted his interview in plain hindi. After she issues his visa it was our turn.
H1B and H4 Visa Interview Experience ( Questions )
Me: I gave a smile and said "How are you"
Consular: I am fine , how are you
Me: Fine. I then gave her 3 passports along with I-797 and DS-160
Consular: Is this your first visa
Me: Yes
Consular: which visa you are applying for
Me: H1B
Consular: What is the name of the comapny
Me: xxxxxxx
Consular: What is your highest qualification
Me: B.Tech
Consular: Which school
Me: I misinterpreted because probably my wife was blocking the speaker 🙂 . I thought she asked the percentage I got (what score). I said xx.xx
Consular: No which school
Me: I thought she is expecting GPA and I had in percentage so repeated the same
Consular: aapne konse school se kiya hai
Me: Oh, sorry ! I did my engineering from xxxxxxxx 🙂
Consular: What is the salary you will be getting there
Me: I thought she wants proof of salaries , I started looking into the folder 🙂
Consular: You don't remember the salary?
Me: Oh yea! I will be given xxxxxxxxxxx CTC
Consular: What does this company do
Me: Explained
Consular: Aapke visa aa jaayenge
Me: Big smile
That was one interview I never thought of.
Final Thoughts : H1B and H4 Visa Stamping
I wonder what If I had received a tough one 😀 . I believe my whole record was clean.
Before this company I worked an indian company for 7 years and I was getting the salaries from US employer in my indian bank also. So, it was a legitimate job.
I believe they are normally lenient on the H1B interview unless the job offer is from poorly managed consultant or company. Most of the counters were talking in hindi whenever they felt like.