H1B Visa Lottery Process [Infographic]
Does USCIS use a different algorithm to conduct a lottery for different majors?
Ex – if one person has a PhD in Economics and the other person has a masters in computer science, will they both have the same probability?
As per my knowledge number of students applying for an H1B with economics/finance (masters or phd) background will be way less than students with an engineering or tech background?
– Kiran
H1B Visa Lottery Process Overview
Kiran – USCIS doesn't care about H1B applicants Degree. H1B Visa lottery treats all the H1B Applicants the same way.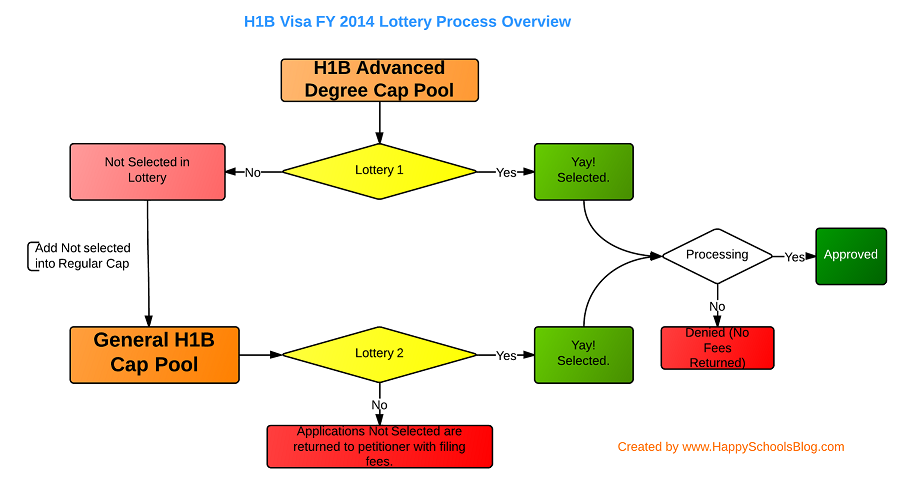 Applying via Advanced Degree will increase your chance of getting selected.
USCIS doesn't use special algorithm to select H1B Visa applications based on majors.
They will pool all the receipt numbers of H1B Visa applicants into Advanced Degree for Lottery 1.
Applications not selected will be added to Regular Cap pool for lottery 2.
H1B Visa application selection is computer based random selection.
It will be sad to see someone with PhD in Economics from US University not getting H1B over an application from IT outsourcing company, which may not even use the H1B after approval.
Hope this answers your question.