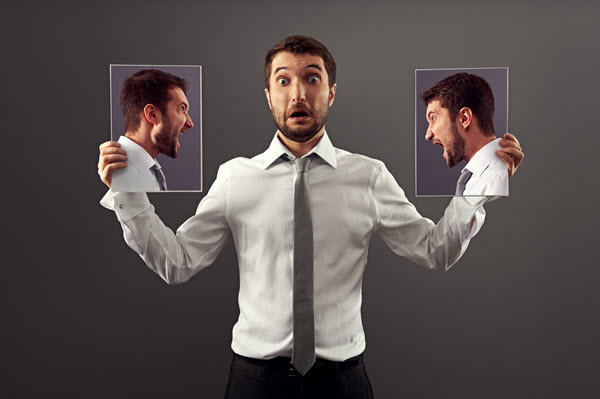 IELTS Test Experience : Panic Attack in Test Center. Bad Day.
One fine day in the month of May, 2014, I decided to take the IELTS Test.
P.S. : This is my IELTS test experience, not written by HSB reader.
Madhu took the TOEFL iBT test in March. She scored 105. TOEFL was requirement for admission onto MGIM Program at NCSU.
When I was applying for Masters I took the TOEFL computer-based test and I think I scored something like 233 out of 300. The equivalent TOEFL iBT score would be around 89. So, after Madhu took the TOEFL, I wanted to see where I stood with my own English skills.
Since I haven't studied IELTS and my wife recently took TOEFL, I decided to take the IELTS test. A nearby test center is in Charlotte, North Carolina.
It's about 3 hours' drive from my home.
IELTS Test Registration
Friday – Decided to take the IELTS test. Started research about the test center.
Saturday and Sunday – Holiday
Monday morning – Sent email to test center. Unable to register online. Next test date was Saturday (same week).
Monday afternoon – Mailed the application form and payment.
Tuesday – Registered for the test in the afternoon (received email confirmation).
Tuesday to Friday – IELTS test prep.
Thursday – Booked hotel in Charlotte for night's stay on Friday.
IELTS Test Prep
Tuesday Evening – 2 hours of prep for Reading section
Wednesday Evening – 2 hours of prep for Listening section
Thursday Evening – 2 hours of prep for Writing section
Friday Morning – 1 Hour of prep for Writing section
Friday Evening – Drove to Charlotte. Reached hotel at 10 PM after stopping off for some dinner.
Saturday Morning – Test at 9am.
In total, I spent about 8 Hours in Studying for IELTS.
Mindset Before Taking IELTS Test
If I score less than 6.0 in IELTS, I can't show my face to you all (HSB readers).
Plus, any score less than a TOEFL score's equivalent of 105 will allow my wife to rule over me for years to come.
As you can see I was under tremendous pressure to get a high score.
But here's the problem.
I haven't taken a competitive exam for several years. During 7 to 8 hours of practice I never took a full length IELTS test.
Last time I had to take a timed test was back in Graduate School.
So, the odds were completely against me.
IELTS Test Experience
I get up at 6am. Took nice, long shower.
Had breakfast in the hotel.
It was about 15 minutes drive to the test center.
There were about 10 others in front of me waiting to register for the test.
After presenting my ID and registration confirmation, a photo was taken for the score card. Then each examinee was asked to wait in a room.
There were about 15 chairs with a guy who was cracking jokes and asking us every 10 minutes if we wanted to use the restroom.
I then learned the test would start at 9am and I was there at 7:30am. I had 90 minutes to wait. I could have arrived at the test center at 8:30am instead.
But I was also able to observe other test takers. Some might be applying for college, others taking the test for immigration to Canada, Australia, New Zealand, etc.
Around 8:45 AM, all the examinees were taken to an adjacent building with classrooms in it. I think English Language classes were offered in that facility along with TOEFL and other tests.
I was expecting to see computers in the room. Boy was I wrong! The IETLS test is old school – just pen and paper.
Testing Class Room
That's what happens when you study only 8 hours for the test.
Each examinee had a chair/desk with their name pasted on the corner of the desk.
In the class where I took the test, there were about 25 test takers and one IELTS invigilator.
The invigilator then started giving us instructions about the test.
Around 8:55, she distributed 3 pencils and an eraser to each of us.
I was looking around at the others and they were all in a mixed state.
What am I doing here?
Should I be taking this test?
Can I score above 105?
What if I score like 5.5 out of band 9.0?
Then the test paper's listening section was distributed. I had to keep it face down till the clock was started.
Then invigilator read the rules of the section. Time limit and section format.
She wrote the following on the white board:
Start Time : 9:05am
End Time : 9:35am
Then a CD on a small music system started playing.
Game On!
IELTS Listening Section
The Listening section started.
Writing without making any spelling mistake is hard, really hard.
I'm so used to typing with 'spell check'. Writing simple words without making any spelling mistakes is not an easy task.
Even words that I use in day-to-day conversation were difficult to spell correctly. That's when I realized how disconnected from the old school ways of writing with pen and pencil I had become.
It felt so odd to be holding a pencil and answering questions from the Listening section.
Plus, listening to answer a question is difficult compared to listening someone speak with you in person.
I battled till the end. 30 Minutes done.
IELTS Reading Section
The next section was the Reading section.
I think there were 5 passages for Reading section.
I started with the last passage.
I was in my own world, reading and answering the passages.
When I checked the time, I had completed one and a half passages and there were only 20 minutes left in the clock.
Panic Attack!
I felt tired and listless.
I could feel the lack of practice for the Reading section was a big hurdle. I felt miserable for wasting so much time on one and a half passages when I still have three and a half to do. That's when survival instincts kicked in and I then scrambled to answer all the questions.
I finished answering all the questions just when the time expired. I could feel the pain. I was sure I was going to score somewhere between 5.5 or 6.0.
I was doomed. I decide my wife had won the Bet!
I was already thinking should I even share my IELTS experience in the blog.
IELTS Writing Section
After you have read what I went through in the Reading section test, do you think the Writing section in IELTS test would have gone any better?
Writing a 25o word blog post for me is like a walk in the part. So, I figured it should be easy for me to write 2 essays.
Essay 1 – 150 words
Essay 2 – 250 words
Writing 250 words on paper was really difficult. I couldn't just keep erasing the words or sentences.
It was another miserable experience.
I felt so bad after completing the writing section.
I questioned my decision to take the test.
Should I blame the decision or lack of practice?
I came down to the test center, collected my personal belongings, then called my wife.
We met up and I down, out and miserable.
She now can boss over me for scoring more in her IELTS test than me.
We went to Mexican restaurant, had lunch and then I returned to complete the Speaking section.
There is not a lot I could do to prepare for the Speaking section. I spoke for about 8 minutes, answered the questions, and came back to collect my cell phone and wallet.
That was it.
The IELTS test experience is something I will not forget for years to come.
They were supposed to mail the score after 14 days or something.
IELTS Test Experience : Lessons Learned
Practice. Practice. Practice.
If you don't take the practice tests seriously, you are going to have a tough time (just as I did).
I strongly advise you to take the test when you are on top form.
Take the test right after GRE, GMAT, SAT or ACT.
When you prepare for tests like GRE or GMAT, you put in lot of effort during practice. That effort will mentally prepare you for taking longer tests. Before that enthusiasm and energy subsides, take the TOEFL or IELTS test.
My wife had the advantage of taking the TOEFL test right after the GRE one, so she was in peak form.
I had ZERO form. No practice and ZERO form.
But, I have to pay respect to the IELTS test.
Face to face interaction for the English Speaking section is the best experience. Plus, the old school approach for the Test using pen and paper means you have to be very well prepared and at the top of your game to get a good band score.
I had several sleepless nights after the test, while waiting for the score report to come through.
When the IELTS test score came, I was in NAFSA Annual conference. My wife, called and gave the scores. I was speechless. No Reaction from me. I wasn't sure how to react for my score.
Should I bang my head on the wall or scream?
So, that's my IELTS Experience.
In the end I scores 8.0 out of 9.0 band.