H4 Work Permit for Upto 179,000 Qualified Dependents of H1B Visa Holder in First Year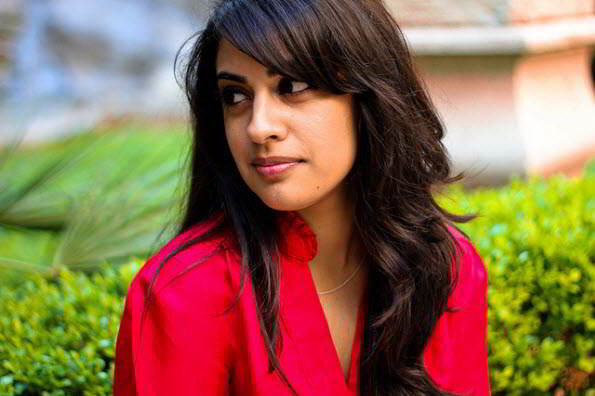 via
Flickr
About 97,000 H4 Visa holders can get work permit, if EAD for H4 Visa rule is published.
That's a huge number right?
Department of Homeland Security announced the criteria for on May 6, 2014 for H4 visa spouse's who would qualify to get apply for EAD.
Under this proposed rule, 97,000 H4 Visa spouses will immediately qualify to get EAD. In additional it's estimated that 30,000 new H4 Visa holders will be eligible to get EAD. This was announced at the press briefing today.
Back ground : H4 Work Permit
New rule was proposed back in February 2012 to give H4 work permit H1B Visa holders spouse.
As you may know, spouses of H-1B visa workers will get H-4 Dependent Visa.
Unlike L2 (depended visa for L1), H-4 visa holders don't qualify to receive EAD.
EAD stands for Employment Authorization Document, that gives work permit.
With this new rule, 97,000 spouses could become immediately eligible to get EAD work permit.
Want to learn more about this rule?
Go to this article – EAD for H4 Visa Spouse.
You can find the timeline, activities and why it got delayed for over 2 years.
Criteria to H4 Spouse to get EAD Work Permit
Here's 3 qualifying criteria to get EAD.
H-1B visa worker should have started process to get permanent residence process ( aka Green Card ) and based on that one of two conditions have to me meet as listed below.
I-140 Petition should be approved for H-1B Worker (and/OR)
Granted extension of stay using AC21.
Here's what it boils down to
H4 Visa gets EAD if H1B I-140 is approved ( and / or)
H4 visa gets EAD of H1B is extended beyond 6 years using AC21
Actual Proposed Rule's document. This rule will be published in Federal Register in next couple of days. Public can comment on this rule for 60 days. ( Public comments ended on July 11, 2014)
Approved I-140 to get EAD for H4
Employer should have started Green Card Process. For those who don't know about the Green card Process, I suggest you read the following article
For H4 spouse to get EAD work permit, H1B worker should have completed Step 2 of the Green Card Process.
This criteria disqualifies several thousands of H4 Visa spouses.
As of today, if you start your green card process with your employer, it can take anywhere from 1 to 1.5 years to get I-140 approval.
If you haven't started your green card process, now will be good time to talk to your employer.
AC21 Extension to get EAD for H4
AC21 stands for American Competitiveness in the 21st Century Act.
It gives two benefits
Allows H1B Workers to change jobs before getting green card
Allows extension of H-1B visa status beyond the 6-year limit.
So, that's 2 criteria to get EAD.
Good News : About 97,000 H4 visa holders can apply for EAD. Plus 30,000 more per year.
Bad News : Several thousands of H4 spouses will not qualify under this rule, since employer haven't or will not apply for green card.
97,000 H4 spouses can benefit immediately : Implies the number of H1B workers with I-140 approved and waiting for Green Card.
30,000 H4 spouses would be eligible per year after that. This implies that about 30,000 new I-140 applications are approved per year from H1B workers.
Now, let me relate that with H1B Cap Numbers.
Annual Cap : 65,000 + 20,000
Cap Exempt : About 40,000 ( tough to find the exact numbers with data from USCIS )
Total : 125,000 H1B workers.
As per DHS, 30,000 more H-4 visa holders can get EAD.
Which implies about 90,000 H1B workers don't go through the Green card Process.
Here's another data point about Green Card Applications ( will post the source here )
IT services company filing for green card : 0 to 12%
US based company filing for Green Card : About 60%
Now, you know your chances of getting EAD as H4 Visa holder.
I'm qualified H4 Visa non-immigrant, When can I apply for EAD?
I know you are excited. But, as you see in this article EAD for H4 Visa Spouse, this rule was proposed back in February 2012 and it hasn't been implemented.
This is still in RULEMAKING stage and Not implemented.
This rule is considered implemented only when it's published to Federal Register.
What is Rulemaking?
Federal regulations are created through a process known as "rulemaking," which is governed by the Administrative Procedure Act
Once an agency decides that a regulatory action is necessary or appropriate, it develops and typically publishes a proposed rule in the Federal Register, soliciting comments from the public on the regulatory proposal. After the agency considers this public feedback and makes changes where appropriate, it then publishes a final rule in the Federal Register with a specific date upon which the rule becomes effective and enforceable. In issuing a final rule, the agency must describe and respond to the public comments it received.
When will this be published to federal register?
Here's the official word from DHS
Both Notices of Proposed Rulemaking will soon publish in the Federal Register
Now, we know based on past results, soon can be this year or 2 years from now.
But, this initiative is coming straight from the White House. So, there is a lot of hope for this rule to be published by end of this year (or may be sooner).
Timeline to Publish this final rule?
Update – As of Feb 24, 2015, Step 9 is complete.

Questions?
Do you have any questions about this new rule?
I will be happy to answer your questions posted in the comments below based on the understanding I have about this rule.
Related Articles :