Desi Consultancies are Necessary Evil in the Job Market – Agree or Disagree?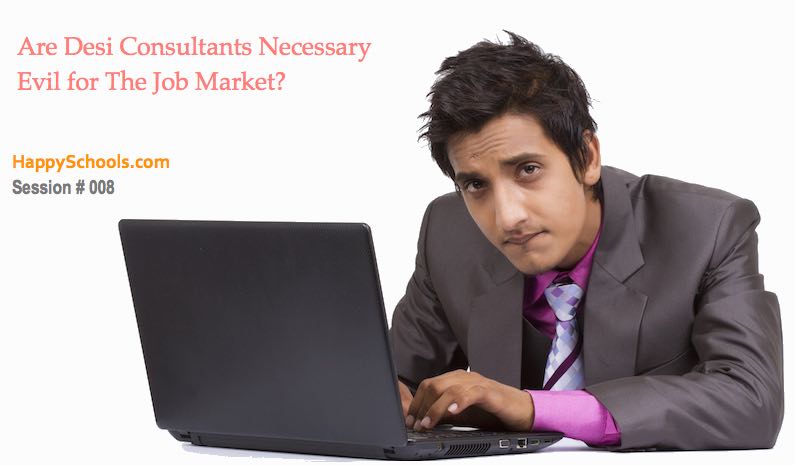 It's H-1B Visa time and people going bonkers trying to find Desi consultancies who can apply for H1B Visa.
People are very well aware of consequence of getting H-1B Visa via Desi consultancies. But, in-spite of that why do think thousands of people that want to pay money to Desi Consultants to apply for H1B Visa?
Listen to the Show:
[powerpress]
That's the topic for this Podcast Episode.
H-1B visa season is here. Which means, it's DESPERATION Mode.
Desperation Mode for people trying to find H-1B Visa consultants to process and apply for H1B Visa visa so called Desi Consultants (IT Body Shops).
Who applies via Desi Consultancies?
People who apply by paying for H-1B are of essentially from following backgrounds
F-1 Students who are running out of time on OPT ( 90 days unemployment period).
F-1 Students who are unable to get a Full time job (direct hire).
F-1 Students who think DESI Consultants are the ONLY way to get a Job. AKA, they never heard about searching and applying for jobs.
H-4 visa holders who can't get direct full time job ( employer's don't wait for 6 months to hire after offering them the job).
Workers from Outside U.S.A. workers who are located outside U.S.A (mostly from India) want to work in U.S.A.
One common theme among them is Desperation.
F-1 Students (after investing some $40,000 in education via loan, need to earn that back)
H-4 Spouses – Educated, probably had career back in their home country and looking for a career.
Others – Paying $5000 is easier than $40,000 for Education, then going through lottery again.
You may know or may not know this when you decide to work with Desi Consultants
DESI Consultants = Extreme Fake Resume, Pay Cash for Visa, Harsh Contracts and Proxy Interviews
Sometimes people don't know what they are getting into. Some are very well aware of what they are getting into.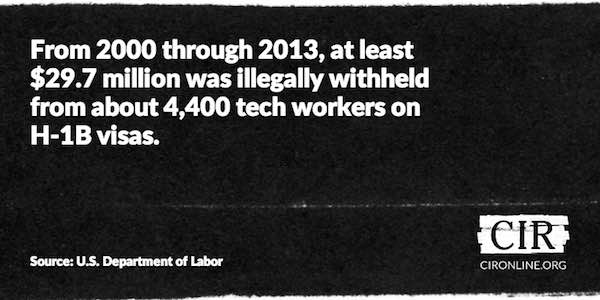 American Immigration System is Broken. These Consultancies provide a way out for those who trying so hard to make it work within the existing framework.
These companies help people get a job, which in turn it gives them a career, life and income to feed their families. But, there's moral and ethical issue involved here. Still, people are taking the risk. Why?
I think it comes down again to one thing – DESPERATION.
I have two questions for you
Do you think Desi Consultants are Necessary EVIL to the Society?
What kind of Relationship do you have with them?

LOVE – LOVE
LOVE – HATE
HATE – HATE
I like to hear from REAL experience from real people. Can you share your experience in the comments section below this blog post.
If you are listening via iTunes, you can come to Happy Schools.com and look for Episode HSB 008 and post a comment below about Desi Consultants.