11 Awesome College Acceptance Letters Shared in Instagram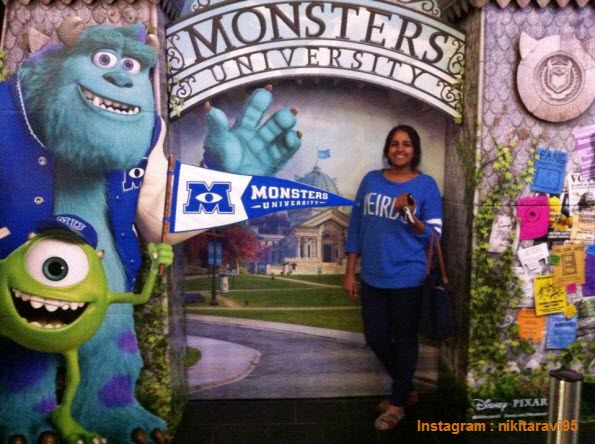 Waiting time begins to hear the college admission decision after submitting the application.
It's all good, when the #accepted admission decision letters arrives in mail or via email.
While other applicants are waiting, let's have some fun going over the some of the college acceptance letters.
I collected some interesting admission decision's letters with commentary, which was shared by the students via instagram and twitter.
Guess what? Some letters are hilarious.
Don't forget to pick your favorite. My favorite is #11.
1. University of Ottawa
_dtaylor316 : And it's official! Future U of Ottawa student right here ????? #accepted #university #ottawa #letter #official #document #admission #congratulations #excited #cantwait #ontario #canada #school #student #yes.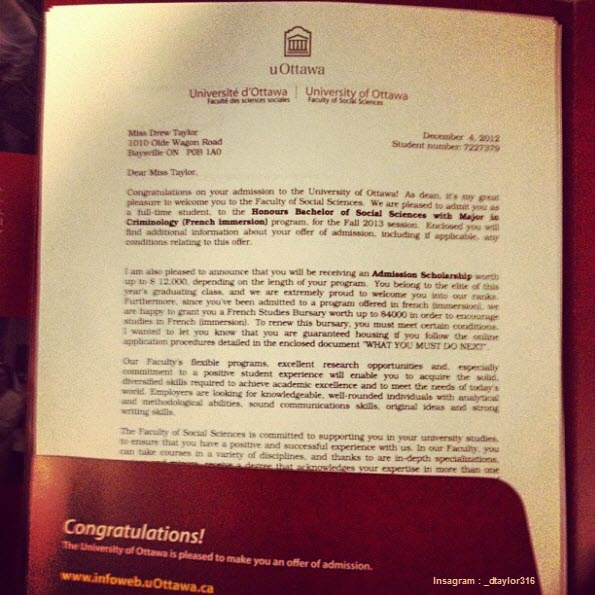 2. University of Tampa
angelinalove039 : I'm a college gal! #college #tampa #bay #florida #accepted #universityoftampa #university
3. University of British Columbia
ashleyjaane: My boyfriend knows me so well ??? #boyfriend #text #accepted #UBC #stoked #uni #university #like #follow #love #tflers #kik #instagood
4. University of California
babyfacemckie:
Holy crap I got in! #university #California #accepted #yes #holycrap #santacruz #igotin #college
5. Francis Xavier
brettpinkham : Finally :') #stfx #university #accepted #business
6. Indiana University
elanderson95 : Yayyyy #indiana #university #iu #accepted #college #business ????
7. University of Toronto
itsmejoshk : Accepted to University of Toronto! #Accepted #University #Toronto #UofT
8. University of Fraser Valley
kymxox : came home to this bad boy, accepted into ufv too! #woop #excited #accepted #university #decisiontime
9. Georgetown University
lalagalindo : Dear Laura, I'm delighted that you have #accepted our offer to enroll …. #georgetown #university #law #happiness ????????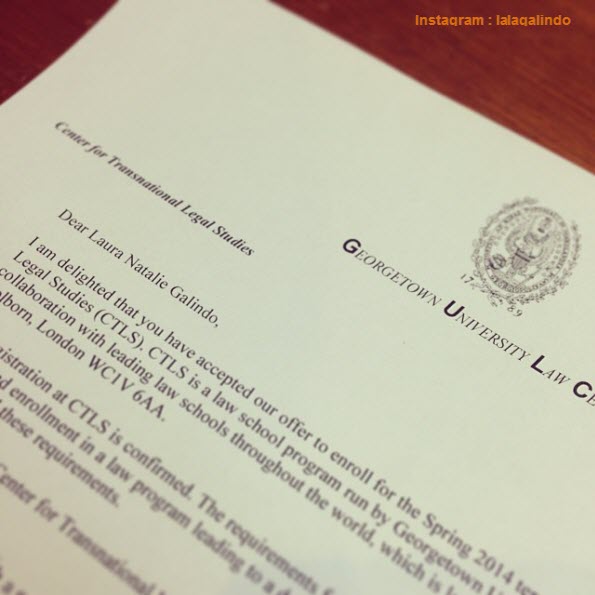 10. East Carolina University
megvcon : Pumped. #east #carolina #university #ecu #accepted #college #sohappy
11. Monsters University
nikitaravi95 : Decision made!!! #University #Finally #Accepted pic.twitter.com/FzHVKuhHdQ