F1 Visa Interview With Arrest Record : Approval Chances?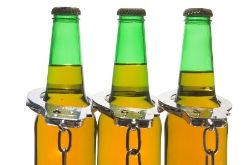 Interesting F1 Visa interview experience to Summer School – By JasneetK. This is how the F1 Visa interview will look for a person with Arrest record.
Learn about applying for F1 Visa and read F1 Visa interview experiences.
I applied for Summer School at Boston university for summer 2013.
I appeared for interview on May 23 at New Delhi Consulate and below is how my F1 Visa interview went:
VO: Hi
Me: Good Morning
VO: Can I have your passport? Which University?
Me: (handing over the passport) BU summer school, Professor XXX's class in xxxxxx
VO: India is hub of xxxxx, why go to USA?
Me: India is not hub, Germany is (smiled) and Professor xxx is one of the academic advisor for this course in Germany too
VO: How would you be paying for your education?
Me: I have been saving up for last 5 years (I gave GMAT in 2010 and have approx. $40,000) in my bank account for last 2 years)
VO: (interrupting me) How can you save for last 5 years, you were in USA?
Me: No, I went there for just 1 years before that I was working as a supply chain manager in India
VO: I see you have been arrested on your last visit to US.
Me: Yes, got a DUI. Completed all my sentencing. Here are the documents (he takes them)
VO: Did you apply for study in US while there?
Me: (Here I made an honest mistake, I had applied to a university and received my change of status F1 however I received it only when I was back in India, I had to travel because my father suffered a brain stroke and couldn't go back so my partner also came back) – Yes I applied to a University
VO: did you receive an I-20
Me: No (I mentally hated myself for lying though due to forgetfulness, I was so confused, I forgot about that completely and remembered that once I went through the interview in my mind again. )
VO: Okay. You'll have to get some medical checks done. Gives me 221g white slip along with list of documents.
Me: But I'm traveling next week for the classes. BU mixed up my I-20 twice and send that to me only 2 days back
VO: In that case you better hurry, (keeps my passport & cancels the dependent visa which was still valid on interview date as me & my partner no longer in US)
I got my medical check done at authorized Medical Center and submitted all reports the very next day.
However I still haven't heard back from them as administrative processing takes at least 60 days or more.
Meanwhile I had applied to 8 different universities for Masters course in the same subject I was attending the BU summer school.
They are Australia: University of South Australia, La Trobe, Victoria University & RMIT.
I received admission offer from all of them. In USA, I applied in ITU, Texas A&M San Antonio, Central & Western Michigan and received admission in all of them.
I checked with [email protected] who advised that now that my earlier I-20 has expired and received another from a new university I should submit the same at nearest OFC Centre.
I would be doing that coming next week before I get clarification on my doubts.
I'm sorry that my visa interview experience does not have a conclusion, I would come back to share once I have a closure.
Meanwhile any insights or advice would be appreciated. I wanted to post this as I thought it was a different scenario. I also have below questions, if anyone can advise or know anything about it, please do let me know:
Do I need to pay sevis fee again as my summer & fall school I-20 sevis number differ?
Can I ask for my passport back from the embassy? Will it hamper my visa prospect?
Do I need to Pay SEVIS Fee again?
Following instructions are form ICE.gov for New Applicants for Student Status (F-1, F-3, M-1, or M-3)
Do not pay the SEVIS I-901 fee, if you already paid the SEVIS I-901 fee and are:
Reapplying for a visa within twelve months of the date of initial denial – OR
From a visa exempt country and reapplying for status as a student at the POE within 12 months of the date of initial denial (OR)
Filing a motion to reopen a denied change of status application for a change of status to F-1, F-3, M-1, or M-3
Getting Passport Back from Embassy
Here is an article that I wrote while back on the same topic – get passport from US embassy during administrative processing.
Call the Embassy to find out the exact process. Please do share the procedure here, when you get more info.
Also, what kind of Medical tests were did you have to do for 221(g)?
This is the first interview experience in the blog with someone attending the interview with Arrest Record. Hope things work out for you.