What is Administrative Processing and How to Avoid 221g?
Do you want to know what is Administrative Processing 221g Refusal Mean during USA Visa interview?
One of the frequently asked question when it comes to 221(g) is this: My College Starts in X Days (or months), what if I can't get Visa before that or I'm stuck on 221(g), whne will I get the Visa?".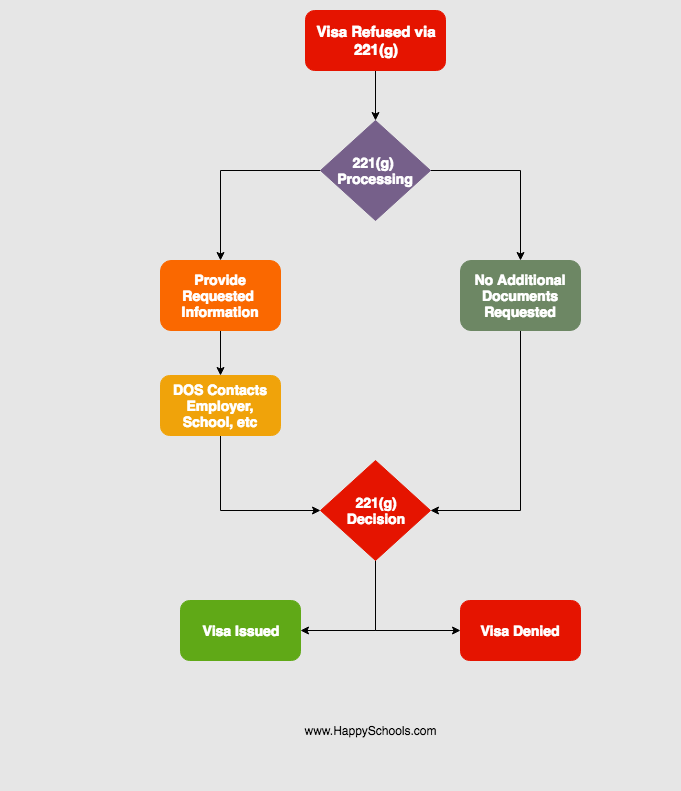 Following explanation for Administrative Processing 221(g) is taken from the USA Embassy website.
We initially refuse most immigrant visa applicants under Section 221(g) of the Immigration and Nationality Act. There is usually no need to worry: it is almost always a temporary refusal.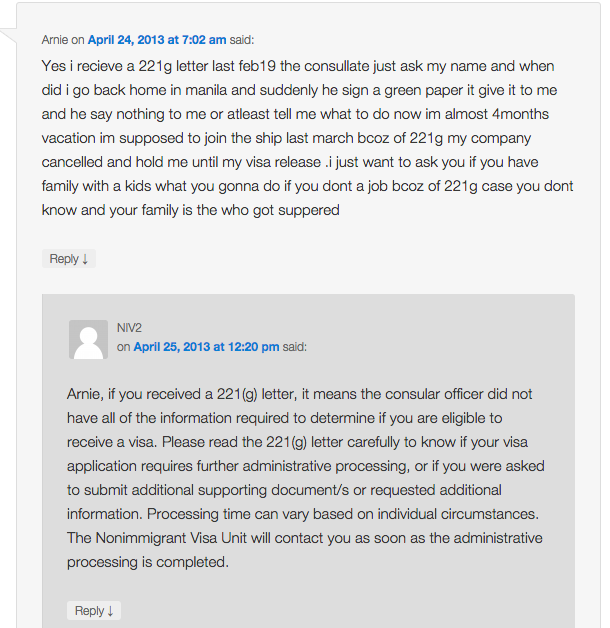 What is Section 221(g)?
Section 221(g) says that we cannot issue your visa until we are sure you are qualified for the visa in every way. With immigrant visas, we almost never know on the day of the interview whether you are truly qualified. So, we will need some time to verify this. Sometimes, we need you to give us additional documents or information. We will let you know, in writing, what we need.
What is Administrative processing 221g mean?
Many cases require administrative processing. Each case is handled individually, so we cannot predict exactly how long it will take. However, we will try to give you an estimated time at the end of the interview.
We ask that you not contact us to check your case status until the estimated time has passed.
Will you still issue my visa?
We end up issuing almost all cases that we refuse under Section 221(g). As soon as we determine that you are qualified, we will "overcome" the refusal under Section 221(g) and issue the visa.
If you will issue anyway, why do you refuse in the first place?
The law requires us to adjudicate (issue or refuse) every case on the day of the application. Since we usually are not yet prepared to issue, we must first refuse.
We will not overcome every single person's 221(g) refusal.
For example, if we ask you to provide a birth certificate or additional proof of your relationship, and you do not give it to us within one year, your case will remain in refused status. Finally, if we discover that you are not eligible for the visa for some other reason, we will also refuse you under the new, appropriate section of the law.
I have attended my F1 Visa interview on 17 May 2011, VO gave me 221g case.

Recently, A week ago they have asked me to submit the new I20 for further processing of my visa.

Can any one let me know how much more time does it take to get the visa after they ask for new I20?
Processing Time for Administrative Processing
With 221(g) there is nothing you can do as a visa applicant.
There is no deadline or time limit on how long it would take to for the U.S. Embassy to process 221(g).
I have seen Administrative Processing time for 3 days to 5 weeks to 2 years. It depends on the case by case basis.
How to Check Administrative Processing Status?
Question: My College Starts in X Days (or months), what if I can't get Visa before that?
Security of the United States matters more than your college start date.
Consulate will clear your application when they have all the required information about you.
There's nothing you can do to speed up the 221(g) process.
You have to wait till you get the clearance.
So wait for the results from the U.S. Embassy or Consulate.
If your application is still pending beyond the college start date, then you have to request the college to defer the admission to next semester.
Again: There's nothing you can (or anyone) can do to speed up the 221(g) processing.
Refer to the comment posted by Ebrahim below. He's waiting for 221(g) approval for 4+ months.
Read this F1 Visa and Administrative Processing to get specific details on the processing time of various applicants.
Question: My kid's school start in August, Our H1B and H4 Visa is under Administrative Processing. It's been over 4 months since our H1B Visa Interview. Can we request to expedite the 221(g) processing?
I'm afraid, you can't and you don't have an option but waiting.
Administrative Processing on F1 Visa or H1B Visa or any other visa will be frustrating.
There's no way to speed up the visa process.
You can send the request via your congressman or senator, but it will not speed up the process, but you may be able to get an answer that our case is still under process and not stuck somewhere.
And you can send emails to the Consulate once a month or so. It can even take over a year for the Administrative Processing to clear and Visa to be Issued.