F1 Visa Experience : Approved in 3rd Attempt in Mumbai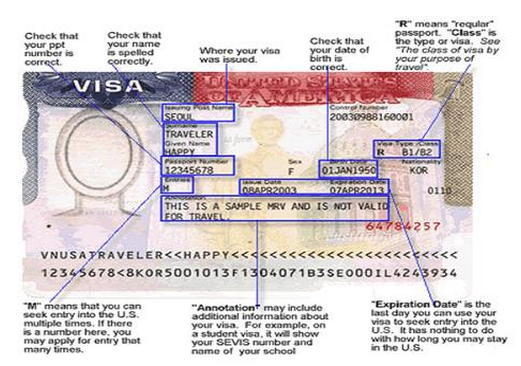 Hello Raghu. This is a post regarding my US F1 visa interview experiences. It's been a long journey from applying to universities and finally going through multiple rejections and then finally coming here to the US. Long story short, I applied first time in 2011, got through, but don't get a visa.
I interviewed 2 times – Mumbai Consulate
F1 visa Interview First Time
I was kind of nervous, but I had given interviews before so I knew it was ok. Also, I had never heard of anyone getting a 'rejection' and this whole visa thing being so big until I did.
I have multiple friends who have come here to study and not a single one has had a problem.
Again, I am good in my subject, all rounder which is reflected on my resume and topper in my high school.
Still this came as a surprise:
VO: Why are you going?
me: to do my masters in XXXXX

VO: who is sponsoring you?
me: my father.

VO: what does he do?
me: he is xxxx in xxxx place.

VO: okay, but I cannot grant you a visa at this time.

I said thank you and left. Shocked, and disappointed, broken to the core. It was a HUGE deal! I was the only one to get this first time, and had no idea why.

Second time:

VO was a lady again. But i was much more relaxed and calm this time. also she approved for a girl in front of me. SO I was positive.

VO: why are you going to US for?
me: to do my masters in xxxx

VO: where did u do your undergrad?
me: in xxx college

VO: sorry but I cannot disagree with my colleague.
me: Is there anything in my application or something wrong?

Vo: nothing, just I can't grant you the visa at the moment, its written in the paper
me: Thank you.
So it was the end of a dream. and a long 6 month hard work. leading to a break-up, relocation, new work and time put in, all down the drain. just for a visa. I dint know what was going wrong.
Then I started googling and saw HSB, and many other posts online about what could be possible reasons. Nothing made sense. I had the profile, documents, proof of everything.
Still I chose to continue working and not give up.
I made new applications, and re-applied, got three admits this time. (Fall 2012). Went to the visa interview:
VO: what major your going to study?
me: xxx

VO: so why this univ of all
me: bcos univ of xxxx is best in my field….and i was saying more but he cut me off and asked yeah i know all that,,,tell me why this one of all of them 100s you want to go here. ( he was saying in a high pitched tone).

I was not prepared for his such a reaction, but replied its reputation for my field and specialization is unquestioned. He dint look convinced. but still he interview me further. Also he was all the while reading on the screen a few things.

VO: you say how many admits you have?
me: three

VO: Can I see them?
me: here (i pass the letters), he goes through each one carefully, and says okay. types something long on screen. then asks,

VO: why did you apply to two univs in same state?
me: i applied to multiple universities, 7 in total, that best fit my profile.
VO: shaking his head, goes like i can't give you the visa now, (he saw my face, cuz i was going to ask why and said) I am not convinced with your answers. they look too practiced.
I came out, yet disappointed. By now I realized I had to go in there fearless, and not with made up speeches, but talk with my heart and leave the rest.
I told my dad I want to try again once, and he said yes we will try this time as much.
Meanwhile, I had prepped and got admitted to UK's no. 1 school in my field. But it was a thesis degree, as opposed to what I wanted – a professional one.
But I had a back up plan. I spoke to a couple of professors in my univ also meanwhile about courses and stuff. ( Why Study Abroad? )
Second time – Fall 2012
VO: old and very patient, asks me – why do you want to go to US ?
Me: i said in my xxxx field, there is so much going on here. so a degree from the US college in this, will really be acknowledged.

VO: okay. why this univ?
me: i spoke to profess. xx regarding my master's and program of study, and he advised me on his project, which I am really interested in.

VO: okay. (types for a long time on screen. presses enter, something was not happening, so he was like lil bugged, after 5mins) okay. I'm approving your visa, but you need admin processing. please check your case no. on site and then drop off passport when its done. me: okay thank you sir. have a good day!
I was happy. Finally I made it, I but I still was not going to the US of A.
It was an amazing feeling. but the whole admin processing was really nerve wrecking too. Finally after four weeks I got the approval on site.
I did learn a couple of really good things through my entire journey and experience in this case – patience, imp of doing things right, and persistence – like Raghu says it pays.
I guess so far its been good. But again, like Raghu says, guys visa is just the beginning. ( Life in USA )
There is so much to tell and talk about USA – the amazing place that it is – that you gotta live up to it.
Every word that you write in your SOP, you have to live up to it.
It's a fun place, but you have to work hard. So be ready and God speed!