Who Else is Looking for H1B Visa 2014 Sponsors?
So, are you looking for H1B visa 2014 sponsors. You are not alone.
You maybe aware that USCIS will accept H1B Visa 2014 application from April 1 of next year.
Read the following comments posted in the blog in recent days.
Here are some of the questions posted in the blog about H1B Visa sponsors.
Do you know of any consultant who can file my H1B visa. I am a BE holder in IT, have 5 years of experience in Testing but I can take up a development role as well. Provide me with contacts who can get me a H1B visa. My current employer is not filing my visa even after many promises for 5 years now.
I am currently on L1B visa. Is there any way to fill the new H1B visa for me in FY 2014? Could you please send me the list of genuine H1B consultants or sponsors?
Hi, I am also in H4 and looking for H1B sponsorship. I got so many negative responses like they can sponsor H1B for F1 candidates only. I'm so frustrated. If anybody know any company/consultancy who could sponsor H1B please share……Thanks
Hi, This is Anita, i just need some info from you since i also did Masters in Microbiology from India. But here I'm in H4 dependent visa. So did you get H1 Sponsor, if yes can you please let me know the company who has done H1 transfer process for you. I am also looking for H1B visa 2014 sponsorship in my Microbiology field as I also have 3 years of work experience in India.
This is Usha. I completed my Post graduation in India. Got a 6 yrs of work experience . Came to US on H4 dependent visa, looking for visa transfer H-4 to H1B visa. Looking for H1B visa 2014 sponsors in Columbus, ohio area. Please help, if anyone now sponsors in Ohio area.
I'm a Masters in Chemistry from US and currently working in NJ on a long-term contract. I on F1 visa, and looking for H1B sponsorship. Please help.
I have done my Bachelor's in Pharmacy from India and doing certification in biotechnology and bioinformatics in USA and iam about to complete my certification program within a month and looking for internship.Can u pls share information regarding how to get internship and what kind of jobs do i get and h1b sponsorship.
I have experience of working as Chemical engineer in US for 4 years. I am currently looking for opportunity with potential h1b sponsorship. I have over all work experience of more than 5 years..
I am also looking for H1B sponsorship.I have been working with SAP Labs India and have total of 4.5 years of experience.If anyone is able to find a consultancy that sponsors visa it would be a great help if you can share the details.
H1B Visa 2014 Sponsors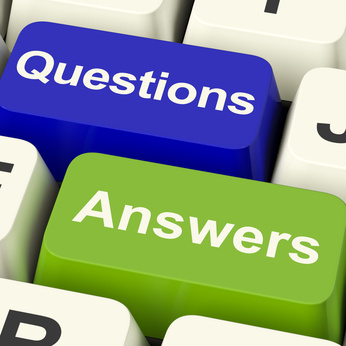 You can see from above comments, there are several folks who are looking for H1B Visa Sponsorship 2014. But, in reality its tough to find a H1B Visa sponsors.
But why?
USCIS is looking for H1B Visa Fraud more than ever.
Department of Labor can ban companies from employing H1B workers, if they violate Labor laws.
It's tough for H1B Visa sponsors and consulting companies to prove Employer-Employee relationship when there is no projects or client letter.
If you are located outside USA or trying to transfer from H4 to H1B, then it's tough to find H1B sponsors to file your H1B Visa on April of next year.
H4 to H1B Sponsors
Volunteer for job related to your background.
Request them to apply for H1B visa
Consider attending school in F1 Visa.
It will be easier to find H1B sponsors or work from F1 Visa with OPT.
F1 to H1B Sponsors
Easier to find job while on CPT or OPT
Cap-Gap rule allows you to continue to work with expired OPT ( H1B Visa 2014 and Expired OPT )
Do you have any questions about finding H1B Visa 2014 sponsors?