Random Thoughts on H1B Visa, Consulting Companies and Second Master's Degree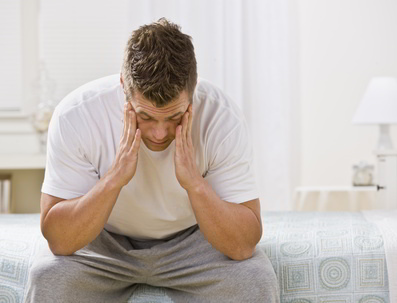 Emotions are running high.
That's the feeling to describe H1B visa process.
Over 50% if H1B applicants are disappointed with this random lottery selection for skilled work force.
Countries like Canada have better selection process of their skilled work force.
While we debate who should be qualified to get H1B, one reader posted the following comment to H-1B Visa 2015 cap count updates. I thought it's worth sharing to wider readers.
Random Thoughts About H1B Visa
Congratulation to all whose application has been picked up in the lottery. And all the best to all remaining, I hope you do get selected or otherwise excel in your alternate plans.
This site and Raghu's updates surely has been helpful to many to control the nerves.
However reading through some of the comments it feels as if Raghu and naturally most of advanced degree applicants feels that the AD applicants are more suitable for H1b than the applicants from service industries.
Many of us are keep complaining that the numbers are too low, the process is bad, there should be more AD quota than regular, big consultancies should not be allowed etc etc.
However we tend to forget that USA as a country has all the right to define the acceptable number and process.
Most of the H-1B quota is taken up by tech workers. The very fact that tech jobs salary hasn't been increasing exponentially speaks for itself that the number 85000 is not way off the industry needs.
Coming to advanced US degree vs others in H1, what we are missing is H-1B is meant to reduce gap of workers supply vs demand.
So the country's focus is on to get the required worker's with the necessary 'Skill' to fill in the demand.
Like in most corners there are consultancies which doesn't follow the right path.
Similarly there are schools which are there simply to provide CPT. But the good thing is that US authority is aware of these and so they are blocking/closing such consultancies and schools.
There are poor quality schools and bad practices from certain consultancies. Once again H1B is a path to reduce gap between workers demand and supply and it is just one of the many ways the USA authority gets the necessary man power.
Please do not forget that working in a good field for top X firm doesn't make you better candidate than an advanced degree student or similarly studying and spending resources in USA doesn't make you stronger candidate than a person with experience.
Each visa and its previous processes including interview are on a case to case basis.
I just realized that comment has taken shape of a mini article.
Before you start judging me let me something about myself.
My work has required travel and fortunately or unfortunately we have stayed in 9 cities across India/Europe/America in past 9 years.
Last year my project ended and we got ready for another movement after staying in USA for 2+ years and then realized that we are expecting a baby and my wife can't travel.
So struck in USA, opted for sabbatical after a good 9 years of service. My earlier company filed for a H1B as my current companies project ended here in USA and I hope it gets picked up!!
//
It's well written article right? Nothing political and reader have not taken sides. Author has traveled and it given a perspective about career, policies and life.
Here's what's going to happen now for those H1B applicants not selected in the lottery.
Thousands of hardworking students who did Master's from good schools are now forced to take the CPT route.
This random lottery system is forcing them to go to schools that will give CPT in the first semester, so they can continue to work in current job.
If there is lottery next year then, they are back to square one. Again, everyone have to play this game from the broken immigration system in USA.
Do you think the system is forcing to find loop holes so they can stay in USA or applying to visa through multiple employers to increase the odds of getting selected in the lottery?
Now, extend that thinking to bigger IT services firm. Submit more H-1B applications ( they have resources) to get more employee's selected in the lottery.
PS : good luck with you baby 🙂