American Lifestyle The Way I Saw as a Little Girl From India
I'm Anisha Kamble.
I'm from India and planning to do an MS from the USA.
I've been lucky enough to have been to the US a couple of times in the last few years.
I decided to compile a list of things that I happened to see/experience while I was there which may be new or different to the average Indian going there for the first time.
I've spent around 3-4 weeks in the US, which is not very long, so forgive me if some of my views seem uninformed or immature; I don't mean to offend anyone.
I don't know how useful this is going to be.
Maybe it'll help you mentally prepare yourself a bit?
Maybe you'll find it easier to adapt?
I don't know. If nothing else, I hope this list, at least, serves the purpose of entertaining you.
In no real order of importance, here are my little scraps of information about American life.
Americans look very different from Indians
Here's the average Indian for you: Around 5.5 feet tall, skin a variation of the color brown, black or dark brown eyes and hair, medium built.
I have seen many Americans, White, Black, Hispanic, Blondes, Brunettes, who are MORBIDLY obese or well over 6 feet tall or sometimes BOTH.
I know it's not polite to stare, but I could never help but go O at them.
I'm at 5'7″ and I'm often complimented for being tall, but I felt quite small over there. Then there are American babies and toddlers, beautiful little angels they are, again couldn't help but go Aww!
Never, ever say the word, Black
The appropriate term is 'African American' (don't ask me how/why).
If anyone hears you, you could get into a lot of trouble, as you should, because it's considered to be a highly offensive term.
Thank you, have a nice day
Get used to hearing 'Thank you, have a nice day' and saying it back.
Most Americans are very polite and casual.
Everyone is treated the same regardless of what their background or profession.
If you're used to ill-treating certain classes of people in India, you're in for a major reality check.
Domestic help is a luxury
It is almost considered a necessity in a lot of urban Indian homes.
Over there, however, only the upper-class folks can afford to hire maids or cooks or drivers.
So get used to doing things on your own, and learn to do them happily.
Also, God forbid you to talk to the domestic help there the way Indians are used to talking.
Display of public affection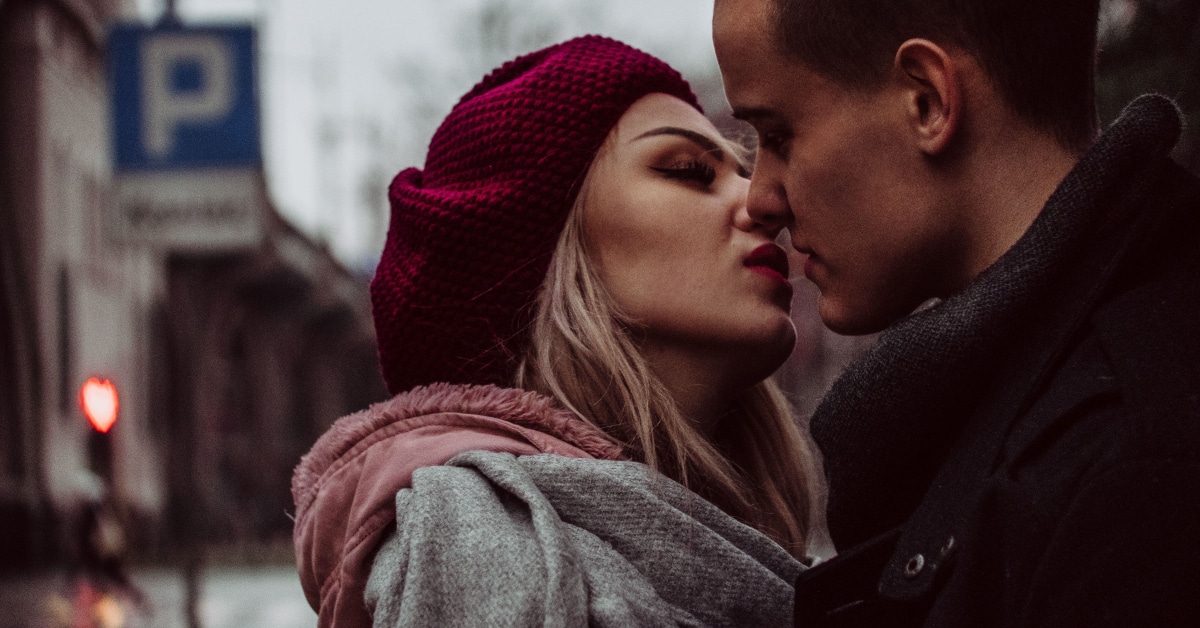 Coming from the land of "moral police" it's quite surprising to see that people in America will openly hold hands/hug/kiss each other in public.
When you first experience this it can be pretty awkward (more so if you're with your parents!).
I've seen sex shops in perfectly nice neighborhoods of New York City and banners of completely naked women in Las Vegas.
It's best to have a sense of humor about these things rather than bad-mouth the American culture.
Tough life for vegetarians who don't cook
If you're vegetarian, and you're not a good cook, may God be with you.
Once my dad walked into a McDonald's and asked if they had any vegetarian stuff.
He was met with a blank, confused expression. Eventually, we realized it was silly to have even asked, and my dad ended up having to munch on french fries, and we picked up a cheese pizza on the way home.
Stuff's Expensive
It's quite difficult to find anything that costs less than a couple of dollars, and Indians by default tend to convert to rupees (as they have to sometimes) which make it seem even more expensive. But a lot of things come in much larger quantities there, especially food.
Drinks (soda like Coke, Pepsi, etc) are often unlimited.
You just pay for a glass, and you can refill it how many ever times you want. Indians have weak appetites, and you might find yourself struggling to finish a serving that may not even suffice for an American.
It's a huge country, and not very many people.
I, coming from a country and city where personal space and privacy are hard to come by, found it to be quite unnerving getting used to the lack of people.
I see more people here at midnight than I did there in the middle of the day (except in tourist destinations like LA, Vegas, Manhattan, Disney World!).
I swear to you, I saw more cars than people in New York City. It's strangely deserted outside Manhattan and Brooklyn.
Being a computer science student (and a bit of a geek) I was jumping up and down in my seat when I passed through Silicon Valley, Palo Alto. Saw HQs of a lot of big companies, but didn't see even a single person out on the roads, which I found quite depressing.
I mean, they obviously were all there indoors and all but it made me want not to make a career for myself there anymore, which may sound silly to you but I personally just cannot live with such few people around. That's why all the schools I've applied to are located in the metros. But hey, if you like peace and quiet, you'll probably like the sound of all this!
Food stays fresh, longer
Depending on which part of the country you stay in and what the season is, food stays fresh for much longer.
In India, you open a pack of wafers, and they're all soft in 24 hours.
In the US, I carried around an open bag of popcorn for close to a week, and it stayed crunchy the whole time.
You don't have to bother with things like Tupperware; the original packaging works just as well. Of course, I haven't lived there that long also, but it seems to be true!
Everything is clean
The air is clean.
The water is clean.
The food is clean.
The loos are clean.
The roads are almost devoid of trash.
As a result, you fall sick less often.
You don't have to live in this fear of being careful of what you eat and drink as much as you have to in India, because the chances of getting an upset stomach are much lesser. This is good because health care costs a LOT in the US.
Goodbye Water Mugs
Using toilet paper instead of water feels very weird and unclean initially, but eventually, you'll probably learn to like it better.
And oh, used papers get chucked in the pot, not the bin.
Even their pots flush in a different way than ours!
Weather Varies greatly
I had always been under the impression that the weather never really heats up much over there.
However, I experienced temperatures of 43C at Washington D.C. and 40C at Niagara Falls (Canadian border almost!).
Granted, it was summer, and there was a heat wave going on but still!
Then at San Francisco, it's cold and foggy all year long.
Go a few hundred miles south and you have LA which is neither too hot nor too cold no matter what time of year it is. Kind of like the Mumbai of USA. Absurd! Though it is a huge country, so I guess it makes sense.
That's about it. I could probably think of some other things, but I guess this is more than enough.
Lastly, I'd just like to suggest that if you guys get time for sight-seeing then Niagara Falls, Disney World at Orlando and Las Vegas are the places to visit, you'll remember them for life!
Drink from the Tap
You get drinking water right out of the taps.
It feels strange filling your water bottle where you brush your teeth when in India we filter our water ten times before drinking it.
Water is supposedly tasteless, but American water sure doesn't taste the same as Indian water.
---
International students chose to Study in the USA for a variety of reasons.
Anisha has given a vivid description of what it means to be living, studying and working in America.
Your decision to study in the USA comes as a package with a bunch of options. You can't pick and chose the options.
In addition to the education, things described here are your part of your life.
You get to experience them as a whole for both good and the bad. And millions of students have opted to take this journey.
What's your American Experience? Please add in the comments.