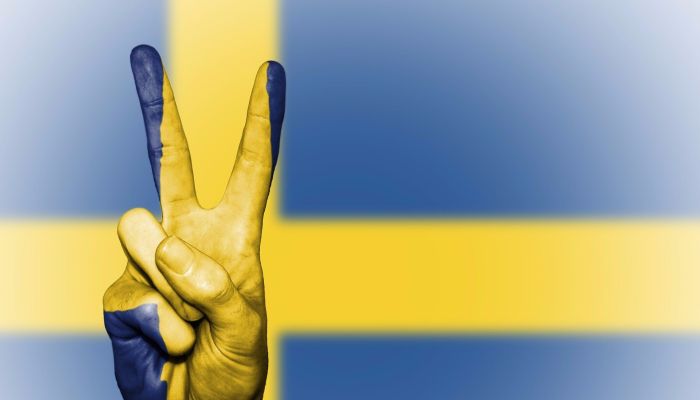 Studying in Sweden vs USA – Quick Comparison of Cost and Visa Options
I had an offline discussion with someone who completed three Masters Degree (India, Sweden and The United States). I learned a great deal from the discussion and figured it will be helpful to compare Studying Abroad in Sweden and USA.
This article is a summary of what I learned about Studying in Sweden and includes following sections:
Studying in Sweden – Indian student's experience
Sweden vs USA (Job Search and after studies visa)
Cost of Studying in Sweden
Should you study in Sweden?
Studying in Sweden – Student's Experience
Yes, Visa issues are really constant (in the USA), however, I felt that it's much better than an European country.
In Sweden I got visa initially for 1 year and I needed to extended it for another year by showing credits earned during the 1st year.
BTH (Blekinge Institute of Technology) is the school, I studied in and it is ranked to be in the top 5 universities for Systems and Software Engineering in Europe.
However, the thesis and the curriculum is rather academic (rather practical). I need to take 1 year extra to complete the course and to do that, I need to extend visa every 3 months after the 2nd year.
This made me spend additional money each time I apply for a visa extension in Sweden. After the 3rd year, its even worse, they won't allow you to find work or to get a work visa or something.
Besides that, I also felt the education didn't matter at all when it comes to the real-world Software Engineering. The concepts learnt is Sweden are related to software architecture, software project, process and product management. These are the areas that need experience in the industry. Not many companies would trust an non-immigrant for a managerial or Software Architect level roles.
Above all, Native European language is another compulsion in case if we didn't have experience. Each time you need to look for job around the region within Europe, we need to be an expert in their own speaking language. So, to expand my search results, I need to focus on Swedish language for Swedish Career Opportunities, Danish for Denmark, Norwegian for Norway, German for Germany and so on. No Consultancies whatsoever to help non-immigrants.
I only felt that Swedish Master's would only help me if I want to pursue a PhD, or if I can remember the concepts until I gain experience in the industry to move to Managerial and Architect level positions.
There are some changes that happened since I graduated. Sweden started giving a 6 months extension to all grads who completed the degree in time in order to search for a job.
Quick Comparison: USA vs Sweden
Here's a quick comparison of Road Map to become a Permanent Reside in USA vs Sweden as an International Student studying in respective countries.
USA
Sweden
Study Visa
F-1 Visa
Entry Visa with Residence Permit for Student
After Studies
Apply for OPT
Apply for Residence Permit to Seek Employment
Validity
OPT: 12 Months

STEM OPT: 24 Months

Upto 6 Months
Work Authorization
OPT Provides Work Authorization
Search for Jobs with Residence Permit, then apply for Work Permit
How to Work
OPT, STEM OPT and H-1B Visa
After Work Permit is issued.
Road Map
F1 Visa > OPT ( and STEM OPT) > H1B Visa > Green Card
Residence Permit to Study > Residence Permit to Seek Employment > Work Permit > Long Term Residence Permit
Work Visa
H-1B Visa (via Lottery Process). Maximum of 6 years. Can be extended if Green Card Process is underway.
Takes about a month to process Work Permit. Can be extended every 2 to 3 years. Eligible to apply for Long Term Residence Permit after living in Sweden for over 5 years.
Residence Permit After Studies in Sweden
Since July 2014, Sweden is offering 6 months Residence Permit for students to who have graduated and are still living in Sweden.
Here's the list of conditions to obtain residence permit in Sweden:
still be in Sweden. Your application may be refused if you have left Sweden after completing your studies
hold a passport that is valid for the whole period you intend to be in Sweden
have had a residence permit for university college education lasting at least two terms
your last residence permit must have been a residence permit for university college studies
have completed your studies – this means all of your courses must be completed
plan to seek employment or examine the possibilities of starting your own business
be able to support yourself during the time for which you are applying for a residence permit
have a comprehensive insurance policy.
You may get a residence permit that is valid for up to six months.
Residence Permit vs Work Permit
Residence Permit: Allows you to to stay in Sweden up to 6 months after studies in the Sweden and find a job or start a business.
Work Permit: Once you find a job, employer would initiate Work Permit application meeting certain labor requirements. Takes about month to get this Permit after application.
Permanent Residency Permit: For PhD candidates who have stayed in Sweden as a Resident for 4 years are eligible to apply for Permanent Residency in Sweden.
After Studies: USA vs Sweden
Here's a quick comparison of options after studies in USA and Sweden
Options in USA after studies:
Apply for Optional Practical Training (OPT) Valid for 12 months
OPT can be extended to an additional 24 months for STEM Degree holders
For Non-STEM graduates like MBA, maximum OPT period is 12 months
Graduate finds a job during the OPT period
Employer employer applies for H-1B Work Visa
H-1B Visa is issued via Lottery Process
Employer applies for Green Card before H1B Visa period of 6 years expires
Green Card can take one to several years based on applicants country of birth
Options in Sweden after studies:
Apply for Residence permit
Residence Permit is issued upto 6 months to stay and find a job
Find a job within 6 months residence permit expires
Employer applies for Work Permit.
Work permit can be extended every 2 to 3 years.
Applicants is eligible to apply for Long Term Residence Permit if they have resided over 5 years in the Sweden.
Cost of Studying in Sweden
Education in Sweden is NOT Free as other European countries.
After looking at few Universities Graduate program here's the numbers for tuition and living
Tuition Fees: Abut 120,000 SEK per year. (About USD 14,000)
Cost of Living 8000 SEK per month. (About USD 1,000)
So, how does this compares to cost of studying in the USA?
It could be the same, cheaper or expensive. It depends on the location and the university in the USA.
In Sweden, cost of Masters Degree is within the range of SEK 90,000 to 140,000 without scholarship.
Within the USA, there's much wider range of universities and costs associated with it. Then you add In-State Fees and Out of state fees to give an apple to apple comparison. But, for argument sake, do a comparison for Out of State Fees in Texas, one of cheap places to study in the USA.
Out of State Fees: $21,000 (per year)
Cost of Living: $1200 per month
Cost Comparison: USA vs Sweden
| | | |
| --- | --- | --- |
| | USA | Sweden |
| Tuition Fees | $21,000 | $14,000 |
| Cost of Living | $8,500 | $8,500 |
| Total | $29,500 | $22,500 |
Cost of living is for shared living and I have lived in Texas and it could cost even cheaper depending on your lifestyle. But, as per this student's cost of living in Sweden, $8,500 per years seems to the lowest you can spend per year by sharing the room living 30 minutes from Stockholm.
Study Abroad in Sweden or USA
I looked for an Indian student's currently working or studying in Sweden and I found Raghuraman Rangarajan and here's links to his experience about studying and working in Sweden.
While receiving Global Swede Award 2016 (Source)
I think it's really cool that Sweden, as a country, does so much to make me feel at home. I do feel that talented international students are valued in Sweden and I can't imagine too many other countries go through the trouble of showing appreciation to international students.
His Job Search Experience (Source)
I recently started working at Ericsson as a management consultant based in Stockholm. The job search was competitive but fair. I had to rely on networking. After networking, I applied and had six rounds of interviews before receiving the job offer.
So, here comes the million dollar question: Study Masters Degree in Sweden or USA or any other country for that matter?
The issue here is not about Studying in Sweden, but what is the value and ROI of studying in Sweden and what you stand to gain from studying in Sweden in comparison to USA. Which begs the question, why do you want to study abroad?
I'm a big proponent of studying abroad.
Not everyone would have the opportunity to study abroad or have sufficient exposure to even consider studying abroad.
But, I would strongly recommend to create an opportunity for yourself to spend at least one semester abroad if not an entire degree. It will make a world of a difference in your career, personality, self-development and provide you with different point of views to see the world. Be it Studying in Sweden or USA, you will have good learning experience.
After spending a month staying with my wife while she was studying in France, the challenges of studying and living in Non-English speaking country is much higher in comparison to English Speaking country. Challenges results in opportunities and learning experience. At end of the day, you have to decide what's in it for you.
Over to You:
What do you think about Studying in Sweden? Have you explored Sweden as a destination for your Graduate School or Masters Degree? Share your comments and feedback below in the comments section.