I'm Fine Here, But Feeling Trapped in the USA. How About You?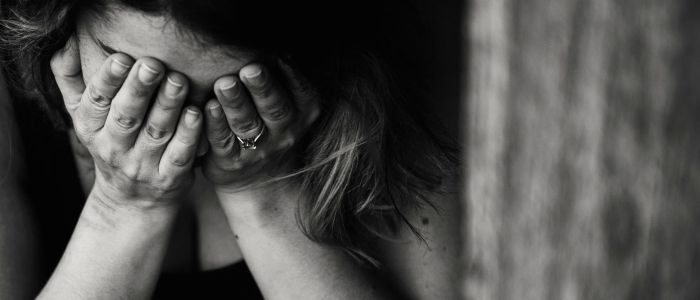 I have been in USA for past 2+ years. Life is very comfortable. No everyday hassles, good standard of living. Of course not comparable to India.
That's how a reader who shared his experience about living in the USA started his post. You will get to see, and vividly experience the life as they are witnessing it here in this article.
Do only material comforts make you happy?
Pleasure and comfort are misunderstood as Happiness.
I am fine here, but not happy.
One is really happy by following his/her dreams. Do what they love to pursue. Settling in the USA can't be the aim of life. Three things are necessary to be happy..
C= Competence (Yes, I have done it.)
A= Autonomy (Yes, I have done it without anyone's help)
R= Relatedness (My near and dear ones are around me & supporting)
Just the Money and comfort (in the USA) can't make you happy.
It's high time to return back than to trapped here for the rest of your life.
Since kids are the basic reason people can't go back. I would suggest that return to India, spend some time with parents, share the experiences of elders, trust me, it will make you happy.
Life in the USA is "cut and dried" type.
Even Indians do not meet each other as in India. Social interactions are limited to Facebook (photo sharing) and a get together in 2 Months.
24×7 husband and wife are literally alone and it's no more privacy, but loneliness.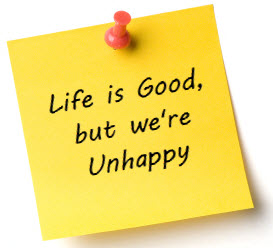 Going to the same Walmart, going to same Indian grocers, meeting same 3 families, for the rest of your life.
You can spend the rest of your life comfortably in this pattern. But this is what life is not all about.
Life is not about experiences. Get the experience of the USA, no doubt about it, but get the exposure and play big with your life.
Many of my friends have dreams of being an entrepreneur (including my spouse). But they are too afraid to move out of their comfort zones. They fear taking risks and leaving the comfort.
Yes, you came to the USA, achieved enough for your need and luxury.
Is that the aim of your life?
Trust me, this can't be. Try to introspect what you really want to do.
What is the aim of your life? Is it spending days, weeks, years in one same way for the next 40 years of your life can't be your purpose of life. Consider following two scenarios:
Scenario 1:
A person got into IIT in first attempt. Came to the U.S. for MS (age 23 yrs) and then H1B, green card and citizenship.
Worked with the same company, got married, had children, India trips have pretty much stopped as they old.
Scenario 2:
Another person 2, got into IIT, campus placement into the PSU, then realized Civil services are being my cup of tea. Then cracked the exam two times.
In the meantime got married, stayed in USA for 3 yrs and went back and worked as a bureaucrat and in future may resign the job, and start something of own. The opportunities are endless.
So, whose life is rich in experiences?
Of course person 2.
I would not like to live the life of the first person. Some people die at 23 and buried at 80. Rather, I would like to be dead until I die.
Don't play too be safe with your life. Don't regret when time is out of your hands. Do everything, life is too short to play safe.
"On your deathbed, you will not regret the things you have done, but those you did not"

"A ship is safe in harbor, but that's not what ships are for.."
Find your passion and go for it.
Living in the USA is a given you exposure and can be a tool to achieve your purpose of life.
Only a few lucky ones are fortunate enough to get this and most people out of these misunderstand this as the end of life.
Don't stop and trapped in this country or you will regret the rest of your life 5 years or 15 years in the USA.
F1 Visa to H1B to Green Card to Citizenship. It's all the same. There is no better time to move back, best time is now. Go ahead with your decision. Dream big. Achieve Big. Good luck.
This article was in fact a comment written by a reader at Don't Come to USA, If You Are Highly Educated and Successful in Your Life