Here's What Happend When This Student Couldn't Handle First Day in USA Away From his Parents
People dream about studying in USA for several years. They work hard preparing for Tests, spend ton of money with application process, visa interview, flight tickets.
But, handful of students can make it past all these stags and reach USA. Agreed?
You don't tend to hear stories about students who decide that USA is too much to handle after going through all above stages and return to Indian within a week after going to USA.
I received an email from a reader about entering USA for the second time in same student visa. After exchanging couple of emails, I came to the real story.
I asked the person to share why he decided to go back to India within 1 week of going to USA
Enter Student..
I want to share my experience about how and why I left USA in one week after dreaming to go to US since 3 years.
After seeing many people going to USA and making fortunes and seeing my cousins posting their pictures in social networks about Las Vegas, buying costly cars which we only stare in india when that passes through you, I decided to go to USA.

Project : Going to USA
I started my process to go to USA in my 4th Year of Engineering. I went close to 10-12 consultancies to ask which universities would give me admission for my profile.
I applied for few universities but I was too late to get admission in those universities. I then graduated in 2011 at that time many of my friends got visa rejected which made me to think about applying to other countries, during that time I got a job in a MNC, which paid me good.
I then thought of working there and save some money for my masters after 2 years. After 2 years, I stared my applying for universities. Received admission and I-20.
Then I went for the F1 student visa interview and got visa in my 1st attempt. Then booked my ticket and then I submitted my resignation to the company.
A Week Before going to USA
I used to go to all my relative houses proudly and also wanted to attend all those family functions which were happening those days to let all my relatives know that I'm going to USA.
Also made some relatives jealous who always had a feeling that their son and daughter are gifted by god to go to USA and earn lot of money and good fortune. Though it is an other fact that what type of things they do over there to make their fortunes.
Parties
I used have parties with my friends, most of my close friends were in Canada. Used to to tell them my goal to be only 5-7 years over there earn some good money and come back to be with my family.
I had some sleepless nights and fear in mind thinking about myself and thinking about the pros & cons being in US.
One being the fact that I don't know how to cook
During my 23 Years, I never left my home for more than one week I had this feeling that how would I survive there in a new atmosphere.
I have travel sickness in India (I used to throw-up during the long journeys in cars)
After getting the visa I got a feeling that I did a mistake leaving a job and going to USA for my Masters Degree.
People in USA gave me some facts and some questions marks for me to think whole night which made me to have some sleepless nights before one week.
Finally in USA
After coming outside the airport one of my university official was standing outside to pick up me and my other college students.
I along with a friend went to my friends gated community.
I was also new to a room atmosphere I never lived in bachelor rooms in India.
We first went to a room there I saw that the hall was filled with the baggage's as many people came to the university.
Then, I finally got a room to stay for initial days. Even there the room was filled with baggage's and there were 12 members sharing a 3 bedroom apartment.
I had a chat with those people in the room. They have said that, I did a mistake coming to USA leaving a job in India.
They also said that it will take 3 years for me to clear my loan and start my earning in USA. During that tenure I might earn 15 lakhs in INDIA.
Due to huge Indian student population, I might not even get a Part time job during my masters. And even H1B visa might be difficult as many students have come this year.
In this situation, I will be only having 17 months of OPT to earn money and leave USA.
First Day in USA
This is my first day in USA and I'm already thinking about going back to India.
I hardly slept for 4 hours that night thinking about all the above things
I had a cousin nearby whom I did not meet him since 8-9 years or even more, he came to see me.
I told him how I felt the initial day. He told me to come to his apartment. He is on a H1B working for a company nearby.
He used to stay in a 3 bedroom flat with 2 other friends. He made me comfortable and looked after me as if we were of a close relationship cousins. He gave me his own bedroom to stay (Thanks to him).
Home Sick
2-3 days passed by and I started missing my home, country, parents and friends.
I still hardly slept for 4-5 hours. I was thinking all night that I made a wrong decision coming to USA.
I even cried sometimes thinking about home. Parents thought I was selfish came to USA to earn money leaving my close one's back in India.
After some days I became very home sick that I shared this with my parents.
After 2 days of pleasing them they asked me to come back to India even they had a feeling that money is not important when comes to leaving home country.
I have not registered for courses yet which made me make a decision as semester fee was not involved
I'm Going Back to India
I finally told my cousin that I have made my mind to leave USA as I was feeling homesick and I'm having a feeling that I can make up good staying in India only.
The day before I made my mind to leave from USA my cousin along with his friend tried to change my mind.
Tried their best to make me change my mind (Thanks to them). But then I was not in a mood to change my decision.
I had a mixed feeling in the airport thinking about myself how I thought in India to come to USA to make a fortune and now leaving to India as a loser.
Long Flight to India
My father came to pick me up in the airport.
I did not know how should I show my face to him as 1 week ago he dropped me at the same airport wishing me good luck.
Felt very happy coming to home again . During my 1st week trust me, I was in my home hiding as if i had made some crime.
Even an open window made a sick. I felt like a loser wanted to be all alone for some time hiding in dark in my room. Thanks to my parents they made me feel like old days. I started going outside meeting friends again.
Planning to Come Back
Now, I want to go back to USA to start my masters next semester ( May 2014).
I left USA in January 2014. Because, I'm feeling like a loser. This is part of my life wherein no matter how much I earn in India. I will feel like a loser seeing myself in a mirror, which I now want to overcome that.
Now here is a situation. I can join my previous company in 2 months they will pay me 25-30k per month. And now I can go to USA again without attending for a new visa in 3 months.
Now I will defiantly have to make a decision in 2 months
This is my experience.
I hope every one felt the same during their initial days but I might have made a decision very quickly ( any how no regrets for that decision.)
[div class="content-box-yellow"]
Please also share your views what have you done if you were in my position in USA and will you do now having a 25-30k job now in hand in India will you go back again? [end-div]
Thanks and Regards.
Raghu's Comment's
Sorry, to hear what happened to you.
Things you have described and experienced is common with students who lived with their parents all their lives (during schooling and college).
Indian Parents and Indian culture doesn't don't support being independent. I'm a parent now.
Let me explain what I would have done, if I was a parent and never came to USA and what I would have done after living in USA.
If I were in India:
I know it's tough for you to be in USA. Don't worry about expenses and what others will think about, if you come back to India. e will manage here. You can find a job and live with us.
Now:
I know it's tough for you out there. But, life is full of such challenges. You have to face them with courage and overcome them. You have been there for just few days. Don't worry about anything. Make good friends, register for courses and take one day at a time.
Discussion you had with students on Day 1, made you question your judgement and planted doubts in your mind. So, when you were told about H1B, OPT, Loan, the rosy picture you had about USA was wiped out in a day.
Problem : Your perception of life in USA was different from reality. When they didn't match, coupled with the fact that you lived with your parents all along made things worse.
Remember This
Studying abroad makes you a better, stronger person.
Yes, it will take 3 years or more to pay your loan.
Students apartment will be messy and will not have things that you have in your home back in India. You can't expect your apartment to be clean or even have a bed.
You might have to sleep on the floor or sleeping bed.
But, that's the type of life that will make you independent and stronger.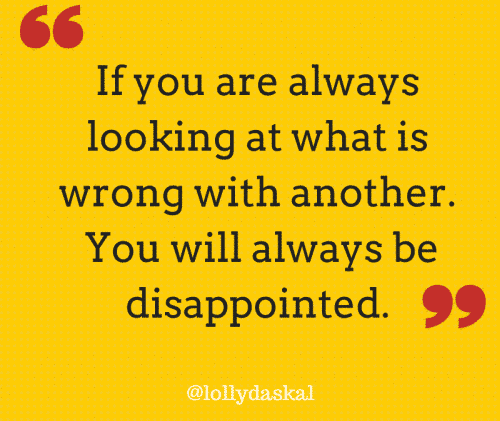 I have another article in draft written by a PhD student. He talk's about how he faced similar problems and tips to overcome such challenges ( cooking, new friends, college, finances, washing clothes, cleaning bathroom,etc) from his perspective.
I would suggest you come to USA in May Semester and face the challenge. Don't listen to what others will say. You know where you want to be in your life, you have your goals, dreams. Work towards reaching that goals.
Outcome of this article
I'm expecting two kinds of views
Positive : I realize this could happen to be and I will be ready to overcome any challenges
Negative : This is really discouraging, I'm having my doubts about studying abroad.
I hope you are going to take this on the positive side and see the bigger picture.
Now, you can comment and help this student decide on what he should be doing next.