Travel Hacking : How to Get Free Hotel Stays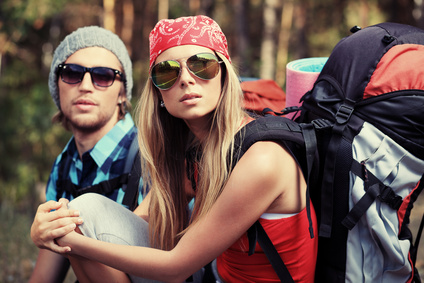 Today I'm going to show to book free hotel nights as part of Travel Hacking series.
You are going on a 3 night trip with your friends to enjoy this coming long weekend. You start looking for good, cheap hotels via Hotels.com, Hotwire.com or Priceline You can find decent hotels less than $50 depending on the location.
I'm going to show you how to stay for free if nightly rate is less than $50 or save $50 per night if its greater than $50. If you are staying for 3 nights, that's $150 in savings. I learned this trick from a full-time travel hacker who flew from Raleigh to Malaysia in Business Class for a week and his total expense for flight was less than $100.
Travel Hacking Hotels
In introduction to travel hacking for students, I gave an example of getting free night at ChoiceHotels.com
Book a hotel at ChoiceHotels.com
Find another website that offers lower price then what you booked
Submit the claim form (online) to get a free night.
There's another way to get free hotel stay by travel hacking using Best Rate Guarantee from Expedia.com
What is Best Price Guarantee?
From Expedia : We're so confident you'll find the best price for your trip here on Expedia that we guarantee it. Find a cheaper flight, hotel, vacation package, rental car, or activity within 24 hours of booking. We'll refund the difference and give you a travel coupon worth $50.
Expedia Rewards members, you also qualify for an extended Hotel Price Guarantee that provides price matching up until 24 hours before your hotel stay.
The key is finding the price difference for the same hotel stays and get $50 credit for single booking.
I believe you can get upto three $50 credits per month and 10 per account. That's $50 * 10 = $500 worth of Hotel stays per year.
I know what you are thinking?
How do I find a lower price to get $50 credit from Expedia?
It's very simple. See the following screenshot.
There is someone else who is doing the work for you to find the price mis-match between Expedia and other sources.
In the above example, Easyclicktravel.com is offering nightly rates that is lower than Expedia for same room and dates of stay.
Just the following steps to get you Expedia Credits
Create Expedia All you have to do is create an account in Expedia, find hotel with price mis-match, book the hotel in expedia, submit claim form to get the $50 credits.
How to execute your strategy?
Have a plan about future trip
Collect airline points and hotel credits in advance ($50 credits)
For 3 nights stay, you need three $50 credits to apply for booking
Redeem the points for travel
Enjoy the trip
You will see stories of friends booking $100 hotel for $75 in priceline bidding.
How cool would it sound, if you went to 3 days trip and paid $0 for hotels?
Is this ethical? Well, Expedia is allowing this and you are going to make use of what they are allowing.
This is the end of the Part 2 of Travel Hacking.
Travel Hacking Series