34 Milllion New Green Cards and EAD – Executive Action on Immigration under Works?
Something is cooking behind the scenes with Executive actions on Immigration Reform.
New Request for Proposal posted by USCIS shows U.S. Government are preparing to order 34 Million Green Cards and Employment Authorization Document Cards ( EAD ).
"The guaranteed minimum for each ordering period is 4,000,000 cards. The estimated maximum for the entire contract is 34,000,000 cards," as per the proposal document.
President Obama announced that, he will take Executive actions to implement immigration reform (legal and illegal ). Here's the announcement he made
http://youtu.be/xNX9AbbRBKg
Summer has come and gone. But, I'm assuming due to Political nature of this Executive Action, he decided to postpone Executive Actions until Mid-Term elections on Nov 4, 2014.
People have been speculating if President will follow through his promise or it was just another political statement to get votes?
If President Obama implements Executive Action, massive number of Green Cards and EAD cards could be issued depending on proposals that will be implemented.
Ofcourse, there will be surge in applications for EAD Card and Green Card.
If EAD for H4 Visa Rule is implemented, about 100,000 H4 visa holders will be immediately eligible to apply for EAD.
When President implemented DACA relief, about 600,000 EAD cards were issued.
Now, USCIS is requesting proposals to order 34 Million cards, then it's good sign that Executive actions could be under the works.
[blockquote cite="USCIS" type="left"]The objective of this procurement is to provide card consumables for the Document Management Division (DMD) that will be used to produce Permanent Resident Cards (PRC) and Employment Authorization Documentation (EAD) cards. The requirement is for an estimated 4 million cards annually with the potential to buy as many as 34 million cards total[/blockquote]
Here's the sample card design from the Proposal Document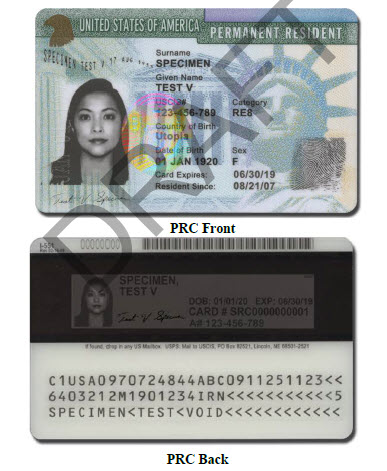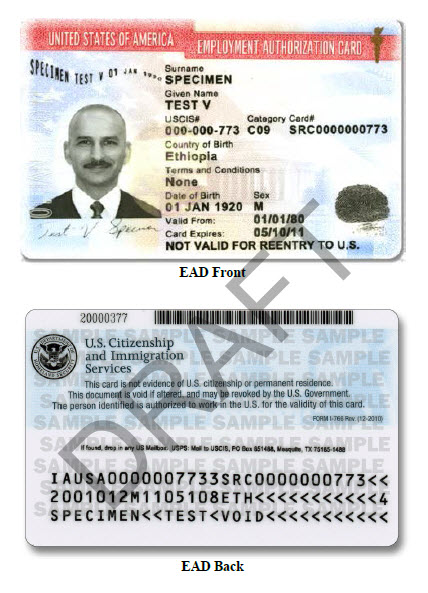 What's the Impact
How does this executive action on Immigration Reform impact you?
F1 Visa Students
Your wait time to get Green Card could be less after you get H1B Visa.
Increase in OPT period
Increase in H-1B Visa Numbers
H1B Visa
Higher chance of getting H-1B visa if cap is increased
Decrease in wait time to get Green Card ( if EB visa recapture is implemented)
Maybe, apply for EAD after I-140 approval, instead of waiting for Priority Date.
H4 Visa:
H4 visa holders could get EAD ( work authorization ). Yay!.
We don't know the exact details of what will be implemented, but above impact could be implemented.
Not to mention that, if this Executive Actions for Immigration reform is implemented, there will be surge is number of students applying to U.S. universities.
Then increase in number of High Tech Workers who want to come and work in USA on H-1B Visa with the aim of getting Green Cards.
This is great news for Legal Immigration community who have followed all the legal path and and still face wait times of several years to get the Green Card.
See Also : Steps to get Green Card – Employment Based EB2 and EB3