F1 Visa Interview: Masters in Regulatory Affairs – Northeastern University – Approved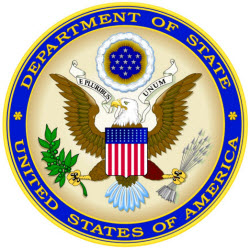 Are you applying for F1 Visa for Masters in Regulatory Affairs?
Plan to be issued 221(g) for your Visa.
But, the F1 Visa Interview for Regulatory Affairs looks smooth and effortless.
You'd wish you get such interview experience and it's possible if you follow the tips listed below.
---
F1 Visa Masters in Regulatory Affairs
After completing all the security procedures, I went to the lounge and waited till my token number flashed on the screen and went to the window indicated. F1 Visa Interview Goes Like This
VO: Good Morning. May I have your passport and I20?
Me: Sure (passed the same )
VO: Which University?
Me: Northeastern University
VO: Which course?
Me: Masters in Drug Regulatory Affairs
VO: That's pharmaceutical right?
Me: yeah Ma'am
VO: Ok. Which universities did you apply?
Me: 5. Long Island, University of Southern California, Northeastern, Florida A & M University and St John's University.
VO: Ok. And how many admits?
Me: 3 admits. From Long Island, Northeastern and St Johns University.
VO: Why did you choose NEU?
Me: Personally NEU was the first choice for me. Primarily for its course curriculum. It has many subjects pertaining to my interests and I happened to consult a few students who are currently studying at NEU and they gave me real positive reviews about both the curriculum and the faculty.
VO: Interrupting. Who is sponsoring your education?
Me; My parents and I'm also taking an education loan.
VO: Okay..what does your father do?
Me: He's business person.
VO: Have you worked in a Pharma company before?
Me: Yeah from September to January (5 Months).
VO: Okay. I'm approving your visa. You will get ur passport 2-3 days!
Me: Thank you ma'am. Good day!
---
Pretty standard F1 Visa interview. Right?
Sometimes, the F1 Visa interview goes according to your plan.
F1 Visa interview applicants can't control the types of questions asked by the Visa Officer.
But, they do have control over the quality of answers.
How you respond to the questions determine the outcome of the visa interview.
It's easier said than done.
So, the key is preparation.
Allocate 40% of the time without reading others interviews. Take a pen and paper and find a place to work and improve your answers.
Masters in Drug Regulatory Affairs: Now you know how to get a visa if you admission from the University to study Masters in Drug Regulatory Affairs.
Series: F1 Visa for Pharmacy
F1 Visa for Masters in Regulatory Affairs (This Article)