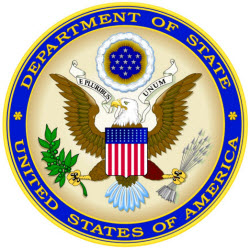 Hey guys, I have been reading F1 visa interview experiences on HSB and they really helped me to prepare for my F1 visa.
So, I'm sharing my US F1 student interview experience below.
[schema type="event" evtype="EducationEvent" url="https://www.happyschools.com/usa-visa/f1-visa/f1-visa-interview-experiences/" name="F1 Visa Interview Experience" description="F1 Visa interview for Masters in Drug Regulatory Affairs – U.S. Consulate at Hyderabad." stime="07:45 am" duration="01:00" city="Hyderabad" country="IN" ] After completing all the security procedures, I went to the lounge and waited till my token number flashed on the screen and went to the window indicated.
F1 Visa Interview Goes Like This
VO : Good Morning. May I have your passport and I20?
Me : Sure (passed the same )
VO : Which University?
Me : Northeastern University
VO : Which course?
Me : Masters in Drug Regulatory Affairs
VO: uhh thats pharmaceutical right?
Me : yeah Ma'am
VO : oh ok..Which univs did u apply?
Me : 5..Long Island, Univ of Southern California, Northeastern, Florida A & M univ and St John's Univ
VO : Ok . and how many admits?
Me: 3 admits.. From Long island, Northeastern and St Johns
VO : Hmm..Why did u choose NEU?
Me : Personally NEU was the first choice for me..primarily for its course curriculum..it has many subjects pertaining to my interests and I happened to consult a few students who are currently studying at NEU and they gave me real positive reviews about both the curriculum and the faculty..and..
VO : Interrupting..uh ok..Who is sponsoring your education?
Me; My parents and I'm also taking an education loan..
VO : Okay..what does your father do?
Me : told…
VO : Have you worked in a Pharma company before?
Me : Yeah from sept 2011 to 20th jan 2012.
VO : Okay. I'm approving your visa. Ul get ur passport 2-3 days!
Me : Smiling n smiling n smiling…Thank u ma'am. Good day!
Masters in Drug Regulatory Affairs : Now you know how to get visa if you admission from University to study Masters in Drug Regulatory Affairs.
Next – F1 Student Visa Approval Just Because of My Publications – MS Pharmaceutics and Drug Design