Are You Mentally Challenged After First Semester in USA? You are Not Alone.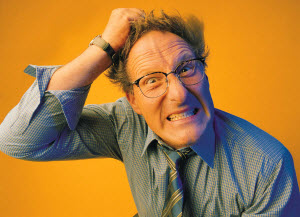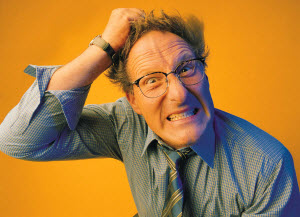 First semester in USA is making lot of people Sick. By sick I'm referring to things not going your way.
I have heard from few students about the challenges they are facing and some are finding it tough to overcome those challenges.
You may ask, what kind of challenges.
To name a few challenges
Financial Problems
Course Stress
Pressure to perform
Above 3 issues pretty much sum's up the major issues.
Email from Reader 1:
I am in a bad situation for which I'm solely responsible but I need help getting out of this. I have been following your post since a year now and u are my last hope. I took the wrong course (CS) and I cannot go further with this.
I badly need to switch to MIS. I spoke to the program director of MIS at my current university, but he said I am too late and there is no spring intake so I can't even switch in the spring.A few people suggested me to manage for 1 semester in CS and then take a transfer to another university in Spring. But then again the deadlines for Spring are like almost there and I'm sure to miss a few 🙁 Please guide me. I am in a very bad shape.
Email from Reader 2:
Now I'm in Monsters' University ( see why I named it as Monsters University ) for Masters. I had changed my majors from ECE to CS. I have 5 prerequisites and really struggling to sustain here. I want to express my worry to you and would seek your advise about transferring to other university for the Spring semester.
As you can see from both situations, its related to financial pressure and courses stress.
When you are trying to get better grades, external pressure can have a huge impact on your performance and day-to-day life.
Read this article – 40 Things Your Mom Never Told You About Complex Life in USA.
Then read this article shared by a student : My Life is Complex and Rewarding
Lesson : Life in USA will be full of challenges. You have to overcome those challenges.
Here is my advice if you are in Bad shape:
Find a friend who can understand your situation and talk to them.
Take a break, recollect your thoughts.
When I run into brick wall, I recite "Even this will pass, hang tight" several times a day.
Learn to mange your time effectively.
Remember, situations like these are expected while you study in USA. For few folks, it's bad and some it's worse.
There's always a way to get out of it with your will power.
I wrote this before – what makes students studying abroad unique. Experiences like this will make your become stronger and you will be ready to face bigger challenges in life in future.
Here is my theory:
Any experiences that you come across in your day-to-day life, should be used as a learning experience to prepare yourself to face tougher problems in future.
One of the best way to prepare for the unknown is to prepare ourselves, expecting the unexpected.
One way to prepare is by reading books (self-improvement books). Some of us have natural talent to overcome challenges, some of us don't.
Are you Facing Challenges?
I like to hear your story. How are you dealing with the stress of your first semester?