HSB reader sent the following F1 Visa 214(b) Potential Immigrant Rejection booklet given after F1 Visa Interview.
Attached pages give the reason for US Student Visa Rejection (214b) and what you can do to fix the problems before you go for F1 Visa interview again.
Also, there is list of 11 Frequently asked questions about F1 Visa interview.
F1 Visa Rejection Reasons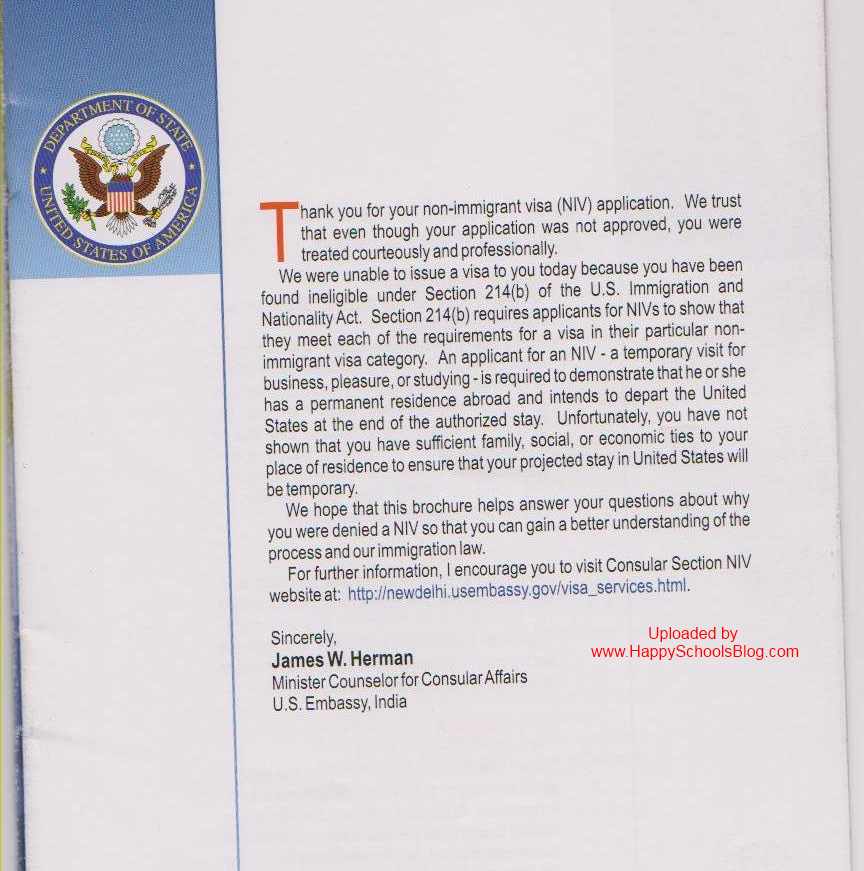 Questions in Page 2 and 3 gives very good insights on F1 Visa interview process.
It is a must read for any student planning to go for F1 Visa interview.
Don't lie during F1 Visa interview (or any US Visa interview).
If you got caught lying, you can be banned permanently from entering USA.
Keys to getting F1 visa is to understand how F1 Visa interview is conducted. If you are going to attend the interview without an expectation, then how can you get visa approval?
Read the interview posted yesterday – F1 Visa Rejected because of High TOEFL and Low GRE Score. Clearly interview thought, student was lying during the interview.