10 Best Photos From the Second Largest City in Switzerland – Geneva
We made an overnight stop at Geneva, Switzerland on our way to Bern, Switzerland. We arrived in Geneva via Train from Aix-en-Provence, France. It was about 5 hours by train with train change in Lyon, France.
Quick Facts About Geneva Switzerland
Second Largest city in Switzerland
Located About 4 km east of France Border
World's Watch Capital
Headquarters Located in Geneva : Red Cross, the World Health Organisation (WHO), the International Labor Organisation (ILO), UNO and CERN, the European Organisation for Nuclear Research and Wold Economic Forum (WEF).
1. Geneva, Switzerland location in Europe. You can see Marseille in South of France. We took the train closer to Marseille via Lyon to Geneva.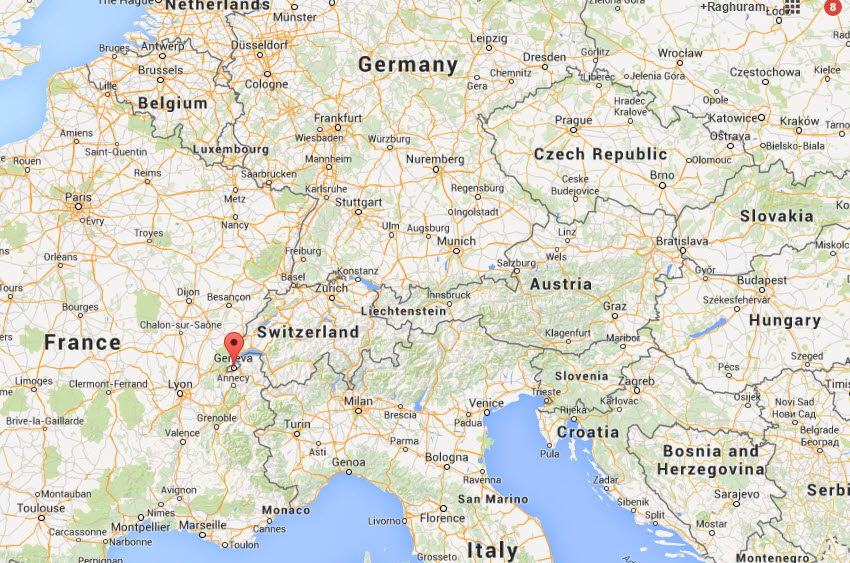 2. Jet d Eau – Water Fountain was magical. Water sprays upto 450ft high and Geneva's unique landmark.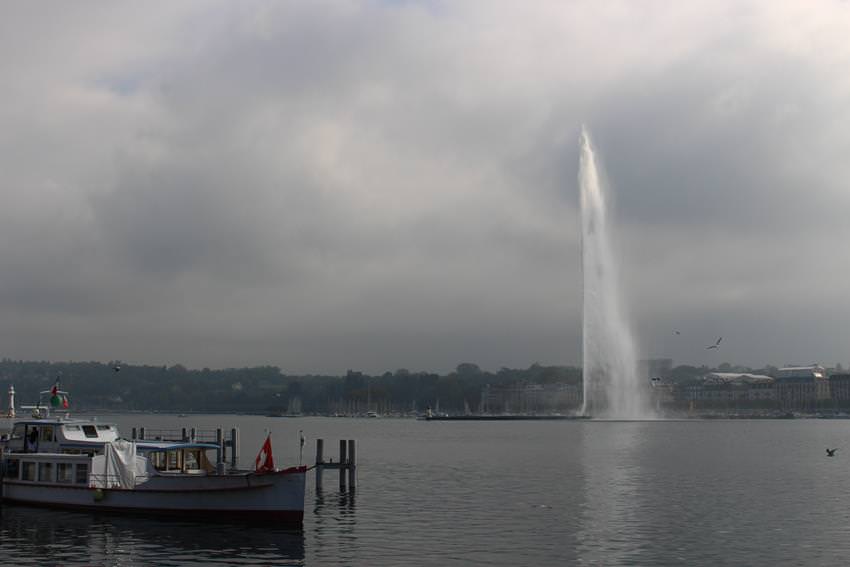 3. Water Taxi : It shuttles the passenger from one side of the river to other side. Or you can choose cross the river by the bridge on foot, that's what we did.
4. Another view from the Bridge showing few boats, iconic Swiss flag and few old buildings in Geneva. Our hotel was located right behind the building you see with Swiss flag. Central train station is about 15 minutes walk from this bridge.
5. Geneva is known for this world famous Flower Clock. It located right after crossing the bridge and you can see the Jet'd Eau in the background. It took a while to where this clock is located. As you can see it's not visible from behind the bushes. Now, you know the time when we were in Geneva.
6. Streets of Geneva was deserted at 10:35 AM in the morning on Saturday.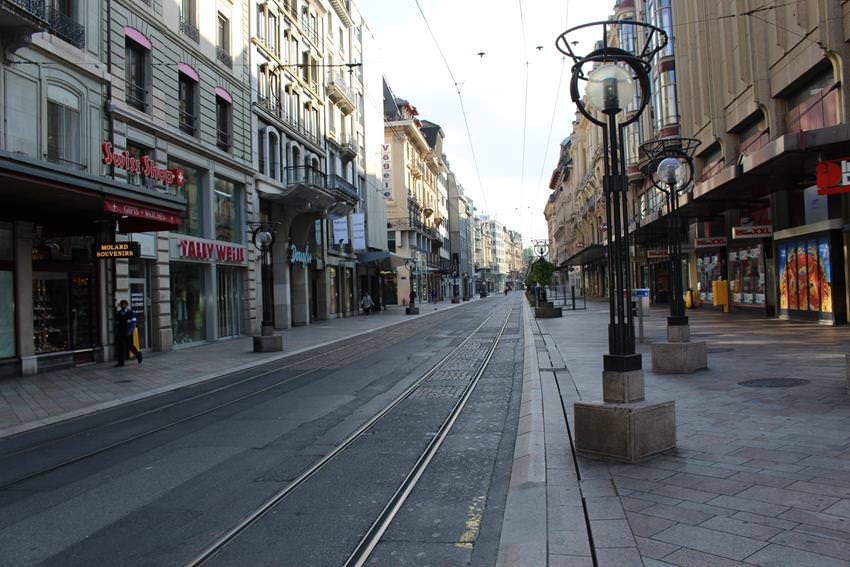 7. Shops were still closed other than Starbucks. But, I have to say, it was an experience to be walking on the empty streets of Geneva. Could you spot the Long Champ showroom? Hand bag costs about $400 there.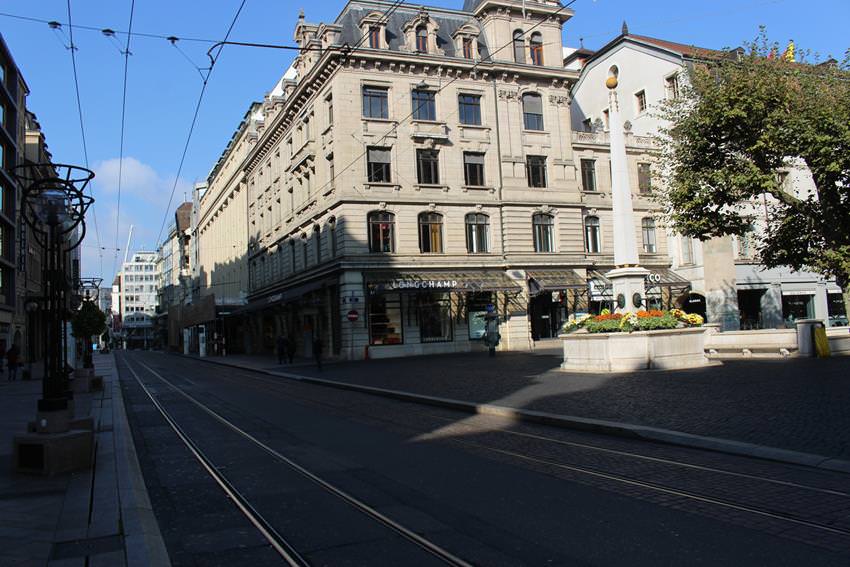 8. Looks like some tourists are trying to find their way around. This is were we decided, there's not a lot we can do in Geneva on a Saturday. So, we decided to walk back to the hotel to take the bags and take the train to Bern, Switzerland.
9. On our way back after walking on the streets of Geneva, you can see the Flower Clock, Water Fountain again. There's a huge Prada showroom from where I took this picture. I'm so glad that shop was closed 🙂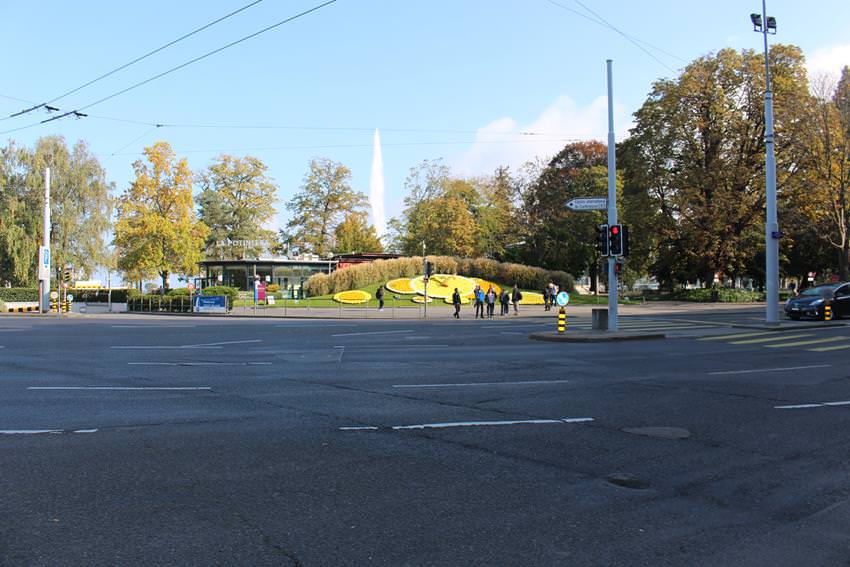 10. This concludes our short trip (walking trip) in Geneva, Switzerland. We took this picture on our way back to the Hotel to pickup our backpacks. can you guess how long it took to walk around the streets.
Places in Geneva that we missed
CERN
Olymics Museum ( about 30 minutes at Lausanne, Switzerland )
UNO Headquaeters
Watch Tours
Swiss Watch Museum
We didn't plan to spend time in Geneva. Compared to other places we planned to visit, Geneve was not at top of the list to spend a day or extra few hours. If we had stopped on a weekday, then we would have visited CERN atleast. One of HSB reader did internship at CERN.
---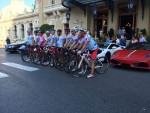 Other photos from our trip to Europe