F1 Visa Rejected After Administrative Processing – 21 Days Wait Then 214b Rejection
Is it possible to get F1 Visa Rejected After Administrative Processing?
Short Answer is Yes.
See the example below.
According to the US Embassy website about Administrative processing:
We end up issuing almost all cases that we refuse under Section 221(g). As soon as we determine that you are qualified, we will "overcome" the refusal under Section 221(g) and issue the visa.
Here is a follow-up question: If you will issue anyway, why do you refuse in the first place?
The law requires us to adjudicate (issue or refuse) every case on the day of the application. Since we usually are not yet prepared to issue, we must first refuse.

We will not overcome every single person's 221(g) refusal. For example, if we ask you to provide a birth certificate or additional proof of your relationship, and you do not give it to us within one year, your case will remain in refused status. Finally, if we discover that you are not eligible for the visa for some other reason, we will also refuse you under the new, appropriate section of the law.
F1 Visa Rejected After Administrative Processing
My name is Ankur and my F1 Visa was rejected after 21 days on 221(g).
I had my visa interview on 16 July at the US Embassy in New Delhi.

I am applying for the Masters in Information Technology at the University of North Carolina Charlotte.

This is my second attempt for the F1 visa.

After my visa they gave me 221(g) yellow slip and asked me to submit the SEVIS Transfer confirmation.

I submitted that along with my passport and I-20 on 30th July.

Today I get the passport without my visa with a 214(b) Rejection letter.

I am feeling completely dejected now. I don't know what to do. My orientation will be on 18 August.
Visa Officers don't usually refuse the visa for namesake. There will be valid reasons behind the rejection.
And there are two sides to the story. As stated by the applicant that, this is the second attempt for F1 Visa Interview. Why was visa rejected in the first attempt?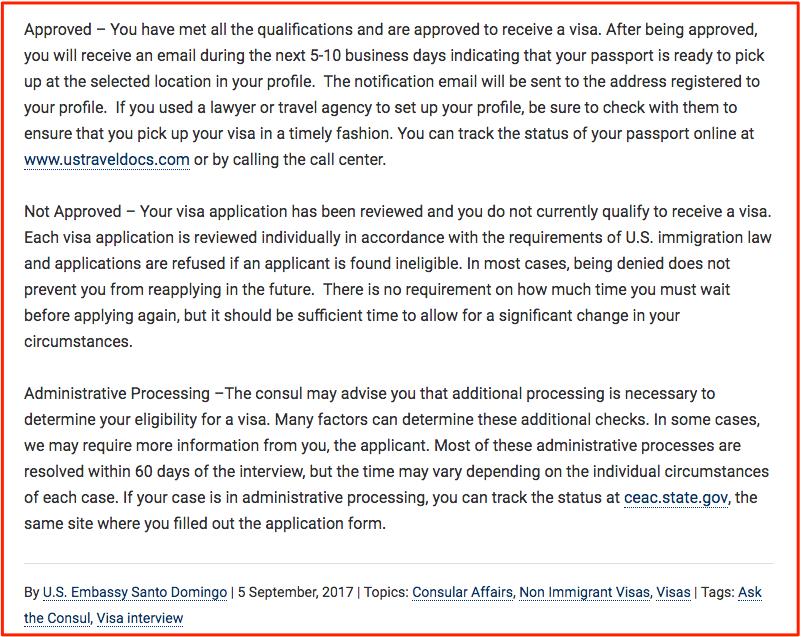 I think the reason for F1 Visa Rejection after 221g Administrative Processing has got something to do with the previous F1 Visa interview.
The bottom line
If you have a strong case to present, then even if 221g is issued (pink, white, blue slip) you will be able to overcome the administrative processing.
Please remember that people in the US are very particular about safety measures and about following the correct protocol. This is one of the reasons why so many students even want to go to the US in the first place. Many times, we don't understand the reason for a refusal. It is the duty of the Visa officers to keep their countries borders secure.
Having been here for a year, I admire their meticulous work culture. A good applicant will definitely get their Visa, if not the first time, then within the next few times.
F1 Visa can be rejected after issuing administrative processing. And as long as you have a strong application and nothing fishy, you shouldn't have any problem getting the visa. If you have a questionable profile, it's possible to get for F1 Visa Rejected after Administrative Processing.
Related Articles: F1 Visa and Administrative Processing