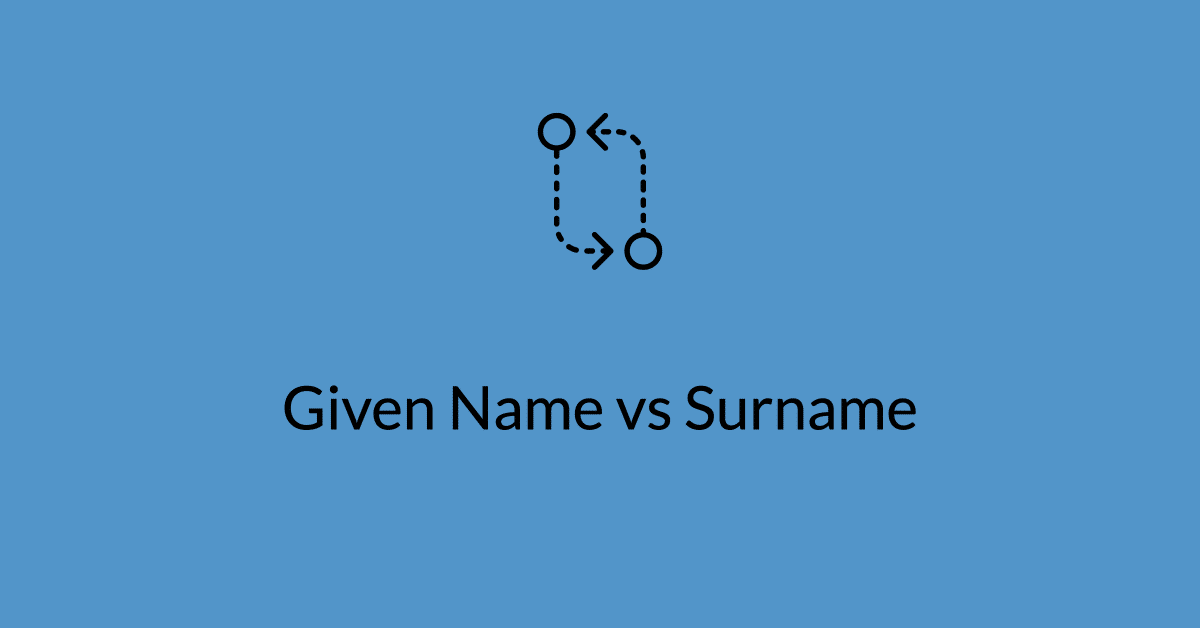 Applying for Indian Passport – Given Name vs Surname
Students applying for passports encounter a particular kind of confusion on how to fill-out the Given Name and Surname fields in their Indian passport applications.
We have already written a few articles related to this problem, namely those with Blank Surnames in Indian Passports.
Question: My first name is Sriram. My father's name, Sampath. I have all my certificates with the name – S. Sriram. When applying for my passport, what do I fill-out in the name columns with? Should the first name be Sriram Sampath or just Sriram?
Given Name vs Surname in Passport
You can apply for Passport in India using the online form from here.
Name of applicant as it should appear in the Passport (Initials not allowed)
Surname and Given Name
In your case, your
Surname: Sampath
Given Name: Sriram
Always remember that your Surname (or last name) is that of your dad or family name. Not everyone use's their dad's name as Surname. Instead, they have a common family name which will be used as initial. If you have only initial in the certificates, expand the initials in the Passport under the Surname field. So, your family name or your dad's name should be used as the Surname in your passport application.
Surname in India is equal to the Last Name in the USA.
If you don't have a Surname in your Indian passport (left blank) and if you are planning to go or study in the U.S, you better first add a Surname in your passport before applying for a visa or booking GRE exam dates.
Some students apply for passports without Surnames and end up facing lots of issues. Be warned!
Name on the Certificate vs Passport Name
In India we follow in colleges and school, only the initials are used. Not the full name of the person.
There will no issues because of that if you get the passport with initials expanded as Surname. When submitting the applications to U.S. universities, there will be a field similar to this:
Do the documents have names different from the above name?
When you encounter this, you can include the name you normally use in India (S. Sriram) and other names formats used in the documents you are submitting.
Series: GRE Registration vs Names
What names to use when Registering for the GRE Test (this article)
How to Change the Name After GRE Registration (But Before the Test)
How to Change the Name in the Passport in the USA (& why you should change)
How to complete the Passport Application in India (this article)
219 Comments